'Justice League' Trailer Features Cyborg's Catchphrase
"Justice League" includes six heroes, which is a lot to fit into one movie, so fans know that some little things might get cut. However, it looks like the superhero flick managed to squeeze in Cyborg's catchphrase.
"Booyah," the cybernetic superhero says in one of the latest promo videos. Watch the compilation of promo videos below (Cyborg's "Booyah" appears in the first six seconds):
The catchphrase wasn't guaranteed to appear in "Justice League." After all, the character became known for the celebratory shout on the "Teen Titans" cartoons rather than the comic books. "Justice League" and "Teen Titans" are pretty different in terms of tone, so many fans thought the catchphrase might not be in the script.
While "booyah" looks like it's in the movie, which hits theaters next month, it's not exactly the same delivery that the cartoon character gave. In order to match the dark and gritty tone of the DC Extended Universe (DCEU), Cyborg gives a pretty subdued "booyah." Check out the more animated shout below:
It seems like fans are pretty happy about the character's catchphrase making the final cut. Many took to Twitter to express their excitement.
Cyborg definitely isn't too tired to deliver a more enthusiastic shout. Actor Ray Fisher recently revealed that his character doesn't sleep at all.
"Due to the technology used to create Cyborg, his powers are ever-evolving," Fisher told Fortress of Solitude earlier this month. "They include: the ability to interface with anything technological, flight, super-strength, hologram projection and a sophisticated weapons system … the list goes on! He has powers within him that even he isn't yet aware of. Cyborg doesn't need to eat or sleep, and whenever he encounters an issue that he's not initially equipped to handle, his technology can transmogrify and immediately adapt to that situation."
Cyborg will be joined by The Flash (Ezra Miller), Aquaman (Jason Momoa), Batman (Ben Affleck) and Wonder Woman (Gal Gadot). The team is expected to bring in some major money at the box office. According to Entertainment Weekly, "Justice League" is predicted to make over $110 million in its opening weekend. "Wonder Woman" made $103 million when it started in June and made over $820 million worldwide.
"Justice League," directed by Zack Snyder, hits theaters Nov. 17.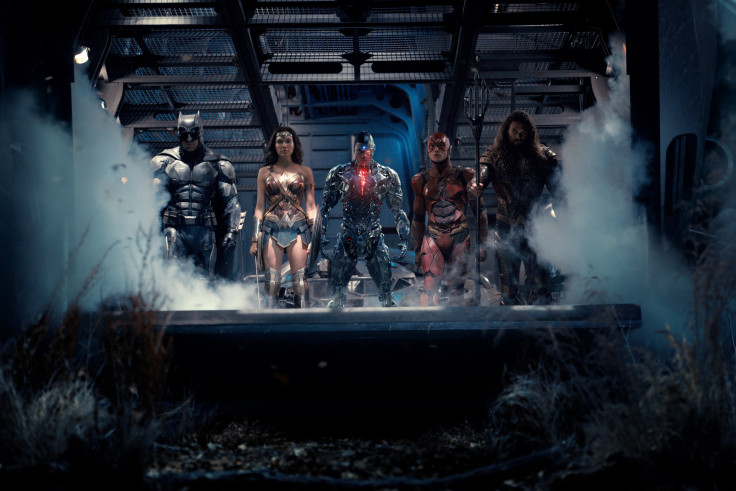 © Copyright IBTimes 2023. All rights reserved.