Justin Bieber Admits Split From Last Girlfriend Is Still Affecting His Love Life; 'I Got My Heart Broken'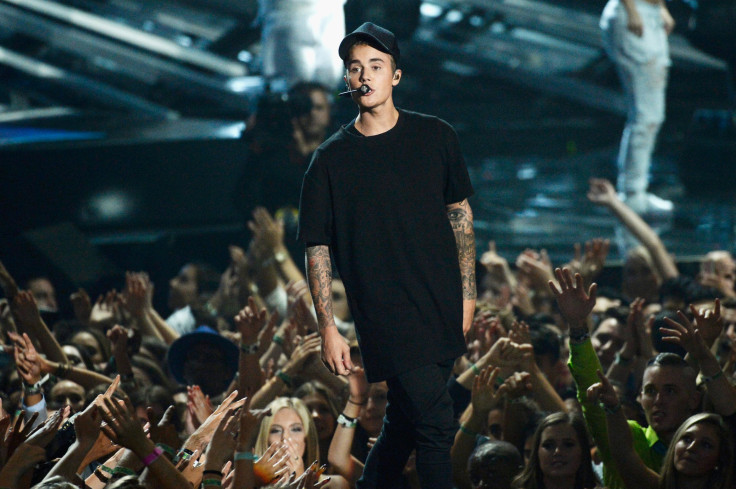 Despite some controversy surrounding his name earlier this year, Justin Bieber is still a world famous singer. However, that hasn't helped him land himself a girlfriend in quite some time, something the singer chalks up to the turmoil from his previous relationship.
During an interview with KIIS 1065 radio hosts Kyle and Jackie O on Monday, the topic of conversation (starts at 5:00) shifted to the 21-year-old "What Do You Mean?" singer's love life, which the hosts assumed was going fine. However, Bieber revealed it is actually a strong point of contention for him at the moment.
"I haven't been in a relationship for a while now, I'm chilling and just being by myself." he said over the phone before later clarifying that it wasn't exactly his choice. "I'm a relationship type of guy. I love to be in love and I love cuddling. I love all that stuff, but I got my heart broken. I'm just trying to let that heal up."
Although the singer politely requested to move on from the topic after that and didn't reveal who left him heart broken, his comments appeared to be in reference to his relationship with singer and actress Selena Gomez, who People reports dated Bieber on and off before finally ending things for good in 2012. Since that time, fans of the couple's pairing have had a hard time getting over the fact that the two pop singers will be moving on separately. As previously reported, Gomez feels that the continued interest in their former relationship is born out of media greed more so than any kind of fan empathy.
"There's such an emphasis on people being the perfect thing and then destroying them because it's good press," Gomez, who will appear next as a celebrity guest coach on NBC's "The Voice," told the U.K.'s Sunday Times.
While the split doesn't seem to be affecting Gomez all that much, it appears Bieber has had a difficult time getting over her. In fact, it's been an emotional year all around for Bieber, who took the occasion of his Comedy Central Roast to apologize for some of his actions and, most recently, cried on stage after a performance at the 2015 MTV Video Music Awards.
Bieber was last attached to his "What Do You Mean?" music video co-star Xenia Deli. Deli has denied the dating rumors, saying she's "just friends" with the singer.
© Copyright IBTimes 2023. All rights reserved.