Justin Bieber has 15 Million Beliebers, Followers on Twitter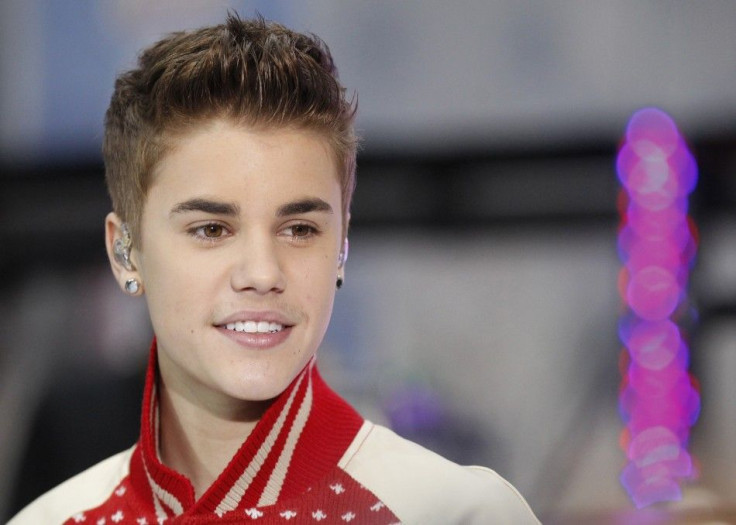 Justin Bieber now has more than 15 million Beliebers -- followers -- on Twitter.
On Wednesday morning, #15millionbeliebers became a popular hashtag on Twitter, as Bieber fans from all over the world celebrated with congratulatory messages and shared their favorite Bieber moments.
The hashtag sat comfortably with the likes of #hellodecember, Kourtney Kardashian and #OCCUPYCOLBERT.
Bieber's new Twitter number comes less than one month after the 17-year-old superstar hit 14 million followers. On Nov. 3, Bieber naturally took to Twitter to celebrate his followers.
I LOVE YALL!!! THANK YOU!! The family keeps growing and we will never stop! #TEAMBIEBER GOES HARD!!! he wrote.
Earlier this week, Bieber was listed as Bing's most searched celebrity of 2011, beating out Kim Kardashian, Jennifer Aniston and others. Bieber was also the most searched musician of 2011.
With more than 15 million followers on Twitter, Bieber is still the second most followed user, behind Lady Gaga, who currently has more than 16 million followers.
Katy Perry, Kim Kardashian and Britney Spears round out the top five most followed Twitter users.
With the holiday season in full force, Bieber has been taking part ever since the release of his album Under the Mistletoe.
Following last week's performance on The Today Show, the Canadian singer is gearing up to perform on the annual Christmas in Washington special, hosted by Conan O'Brien on Dec. 11. Before that, Bieber will join fellow Canadian Michael Bublé on NBC's A Very Bublé Christmas on Dec. 6.
Under the Mistletoe has been topping charts around the world since its release on Nov. 1. The album, featuring duets with Mariah Carey, Usher and Boyz II Men, landed at number one on the Billboard 200 list after its first week of sales.
On Thursday, Bieber and Carey will premiere the music video for their duet, All I Want for Christmas is You, which was filmed in and around the iconic Macy's in New York City.
Surely, Bieber's 15 million plus followers will be dominating Twitter feeds with reaction to the video that day.
To mark Bieber's 15 million Twitter followers mark, here are the top 10 Twitter users, based on the number of followers:
10. Selena Gomez (@selenagomez): 8.6 mililon
9. Taylor Swift (@taylorswift13): 9.4 million
8. Rihanna (@rihanna): 10.1 million
7. Shakira (@shakira): 10.7 million
6. Barack Obama (@BarackObama): 11.3 million
5. Britney Spears (@britneyspears): 11.4 million
4. Kim Kardashian (@KimKardashian): 11.6 million
3. Katy Perry (@katyperry): 12.5 million
2. Justin Bieber (@justinbieber): 15 million
1. Lady Gaga (@ladygaga): 16.4 million
© Copyright IBTimes 2023. All rights reserved.