Justin Bieber Reconciling With Selena Gomez? Singer Spotted At Ex-Girlfriend's Home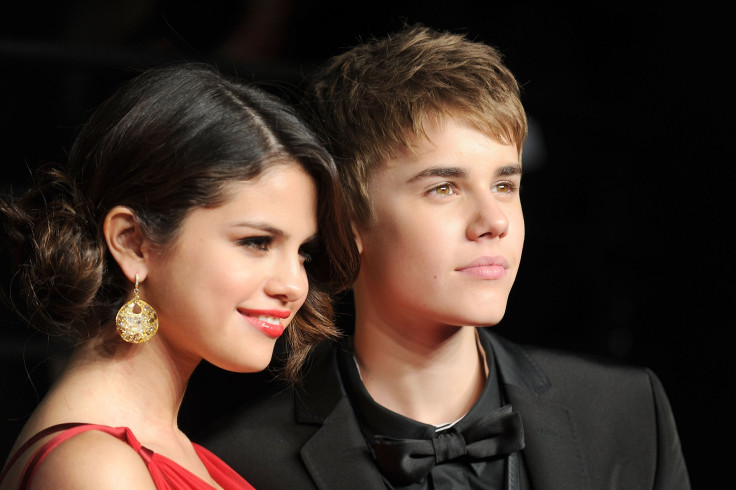 There seems to be no bad blood between the exes Justin Bieber and Selena Gomez as they recently reunited during a gathering with their mutual friends.
On Sunday, the "Sorry" singer was spotted at his ex-girlfriend's home in Studio City. In the photos shared by TMZ, he arrived to the pad in his white G-Wagon. After about 10 minutes, Gomez entered her property, where a number of their friends were already gathered for the party.
Prior to the party, the exes reportedly hung out with each other once last week. But though Gomez and Bieber have began communicating with each other again, they apparently have no plans on reconciling as lovers. Gomez's boyfriend, The Weeknd, was reportedly aware of their meeting, as well as the fact that they remain to be friends, and was fine with it. The rapper wasn't present during their meet-up because he is still on tour.
Bieber and Gomez dated on and off from 2011 to 2014. The couple was dubbed Jelena and constantly made headlines due to their turbulent relationship.
"At first I didn't care. To me it was: I'm 18, I have a boyfriend, we look cute together, we like that," Gomez told W Magazine in February 2016 (via Us Weekly). "Then I got my heart broken and I cared. Because people had no idea what was going on, but everywhere it was a million different things. I was kind of in a corner, banging my head against the wall. I didn't know where to go. … I'm so exhausted. I honestly am so done. I care about his health and well-being. But I can't do it anymore."
Gomez is now dating The Weeknd, whose real name is Abel Tesfaye. The pair's romance blossomed early this year. According to their relationship timeline, they were seen making out outside of Giorgio Baldi in Santa Monica on Jan. 11. Photos of their kiss went viral and started a celebrity war between the "Kill Em With Kindness" singer and Gigi Hadid. The latter was reportedly not happy about their romance because her sister, Bella Hadid, was still not over The Weeknd at the time. But it had been two months since the rapper and the model split by the time he and Gomez got together.
What can you say about Bieber and Gomez hanging out as friends? Drop a comment below.
© Copyright IBTimes 2023. All rights reserved.