Justin Bieber Shock: Hailey Baldwin Allegedly Unhappy With Singer's Extreme Detox, Poor Hygiene
KEY POINTS
Justin Bieber's 'body odor' is, allegedly, ruining his relationship with Hailey Baldwin
The 'Yummy' singer is said to be going through an extreme detox that isn't sanitary
Justin Bieber and Ariana Grande are, reportedly, releasing their new collab song very soon
It cannot be denied that Justin Bieber and Hailey Baldwin are among the most followed couples in Hollywood today. To recall, the "Sorry" singer and American model had been in a rollercoaster romance before they, finally, decided to tie the knot on Sept. 13, 2018.
Justin and Hailey have been very vocal about their love for each other on social media. However, recent reports are claiming that their relationship is, currently, hitting rock bottom because of the Canadian hitmaker's pungent smell.
NW Magazine, in its April 27, 2020 issue, claimed that Hailey Baldwin is not pleased with her husband's "body odor." Sources told the entertainment news publication that Justin is, currently, on an extreme detox that involves the singer drinking profuse amounts of strong herbal tea. However, no concrete pieces of evidence can prove that these claims are true up to this writing.
"He believes his body's natural oils will help his immune system. The only problem is Hailey refuses to sleep in the same bed. She says she can tell if he's been in a room that morning or not. The stench just literally hangs around," an insider told the publication.
"Justin truly believes he needs to let his body produce natural oils and pheromones without any man-made substance messing with his aura. Hailey's trying not to be upset with him because she does understand his obsession with health after his recent diagnosis," it went on.
Though Hailey Baldwin is said to be suffering from her husband's alleged smelly odor, the tipster furthered that she is still doing her best to be supportive of Justin Bieber. The daughter of Stephen Baldwin has, reportedly, tried everything to tame the bad smell, such as using air-purifying bags, essential oils, and scented candles.
Both Justin and Hailey have yet to comment on these reports. However, it is important to note that NW Magazine has been known for creating stories based on the statements of its anonymous and undependable sources. So, avid followers of the couple should take these unverified claims with a huge grain of salt until everything is proven true and correct.
Meanwhile, Justin Bieber will, reportedly, release a new single with Ariana Grande on Friday. The "Problem" songstress shared a snippet of forthcoming "Stuck With U" track on her Instagram page, per The Daily Mail. The clip showed people from across the globe spending quality time with their loved ones amid the lockdowns caused by the COVID-19 pandemic.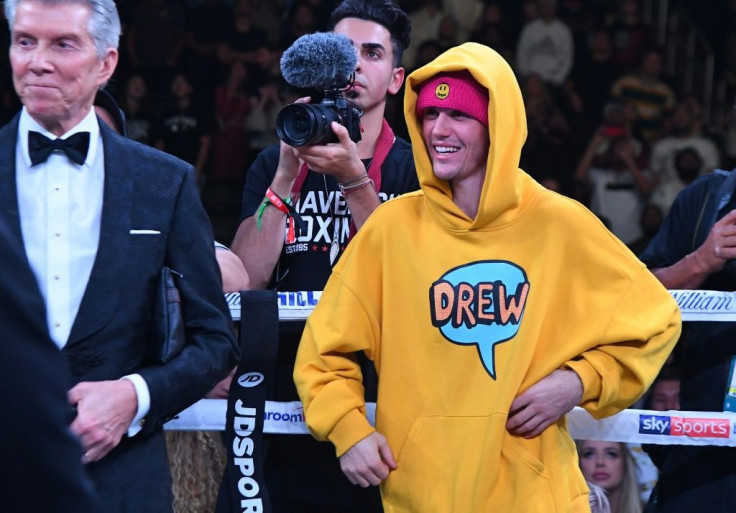 © Copyright IBTimes 2023. All rights reserved.