Justin Bieber's New Face Tattoo Has Special New Year Meaning
Justin Bieber has a new face tattoo, and this new tattoo has a special New Year message. A close-up photo of the actor has surfaced online, revealing the one word that has been inked just above his right eyebrow.
Jonathan JonBoy Valena is the artist who gave Bieber his latest tattoo, USA Today reported. The singer apparently got the word "grace" tattooed just above his right eyebrow. Valena has shared the picture of his client online, as well as some insight into the significance of the word.
In his post, Valena wrote that he is reminded about his purpose in the world through people like Bieber, who share their "life of struggles, anxieties, lost love ones, memories and victories" through these tattoos. He also added that these tattoos that he inks have "biggest meaning behind them."
So what deep meaning does Bieber's new tattoo have? "Gods grace is sufficient in our weakness and it is by Gods love we here for 2019!" Valena wrote, referring to the tattoo of the singer.
According to Fox News, Bieber got this new tattoo done about two months back. It is only now that the fans have gotten an up-close look of the word he got inked thanks to the artist who shared it online.
According to a previous report by Page Six, celebrity tattoo artist Bang Bang, whose real name is Keith McCurdy, revealed that Bieber got his tattoo done together with his wife, Hailey Baldwin. McCurdy has teased, at the time, that this was not a "traditional" couple tattoo. He did not wish to reveal any more details.
McCurdy has done tattoos for some A-listers of Hollywood. He is the one who gave Rihanna the Egyptian falcon on her ankle.
Celebrity tattoos have become a hot topic of discussion these days, McCurdy pointed out. He explained that the fans are curious about the tattoos and their meanings. He is not sure if more couples are getting tattoos, but he said that the media is surely taking note of this rising trend.
Meanwhile, Bieber celebrated his first New Year with his Baldwin. According to People, a source close to the couple has revealed that the two rang in the New Year in Oahu, Hawaii with friends. They reportedly had lunch at Duke's, and later they partied at night with friends, including pro-surfer Kelia Termini and pastor Carl Lentz and his wife, Laura Lentz.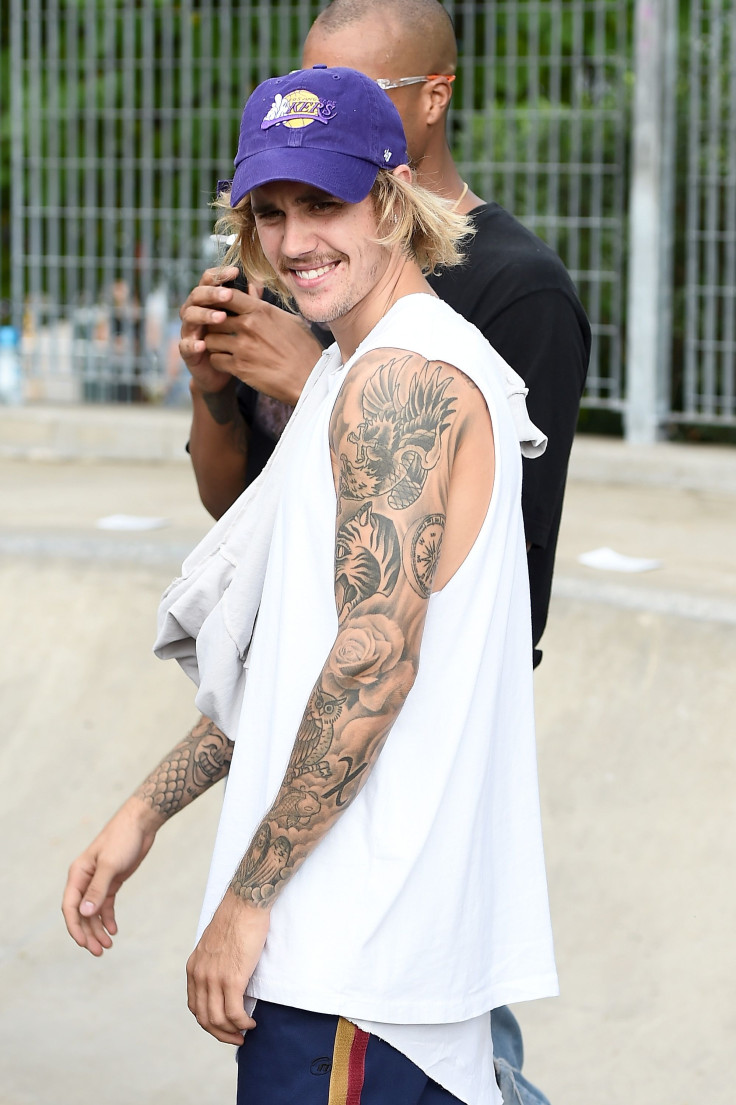 © Copyright IBTimes 2023. All rights reserved.