Justin Timberlake 'Suit & Tie' Music Video Released [VIDEO]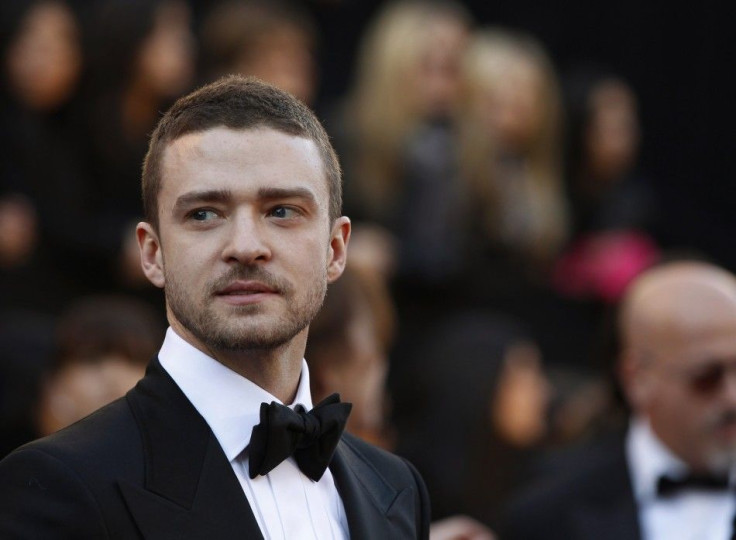 Justin Timberlake has released an official video for his hit single "Suit & Tie."
The black-and-white video displays the lyrics and Timberlake fittingly wears a suit in the scenes -- driving around, drinking, smoking, and gambling. Though the record was done with rapper Jay-Z, he does not appear in the video.
Last week, Timberlake released his first single in six years, "Suit & Tie," and it was expected to sell 400,000 copies by the end of the week.
The 5 1/2-minute song, which has an old-school vibe, is Timberlake's first single since his second studio album called "FutureSex/Love Sounds" came out in 2006.
Online industry website FMQB reported that the single will be the greatest digital debut since the hit single "We Are Never Ever Getting Back Together" was released by Taylor Swift last October.
"Suit & Tie" was started at No. 1 on iTunes charts in both the UK and America.
Timberlake confirmed that he is getting ready to release a new album as early as this year called 'The 20/20 Experience." It would be his third studio album in 10 years.
In a video posted on his official website, Timberlake addressed why he has only put out two solo albums in the last 10 years -- "Justified" in 2002, which won the Grammy Award for Best Pop Vocal Album, and "FutureSex/LoveSounds" in 2006. That album received several Grammy Award nominations, including Album of the Year and Best Pop Vocal Album.
He has said that he is not in a rush to come out with music if it not his best possible work.
"I don't want to put anything out that I feel like is something I don't love. You just don't get that every day. You have to wait for it," Timberlake said in the video clip.
It has also been announced that Timberlake will appear in his first concert in more than four years the night before the Super Bowl. It is expected that he will sing "Suit & Tie." The singer has signed on to perform during "DIRECTV Super Saturday Night," which will be held Feb. 2 in New Orleans.
Watch the music video for "Suit & Tie" below:
© Copyright IBTimes 2023. All rights reserved.