JYP Slammed For Alleged Favoritism After ITZY's Latest Album Spoiler Had Missing Members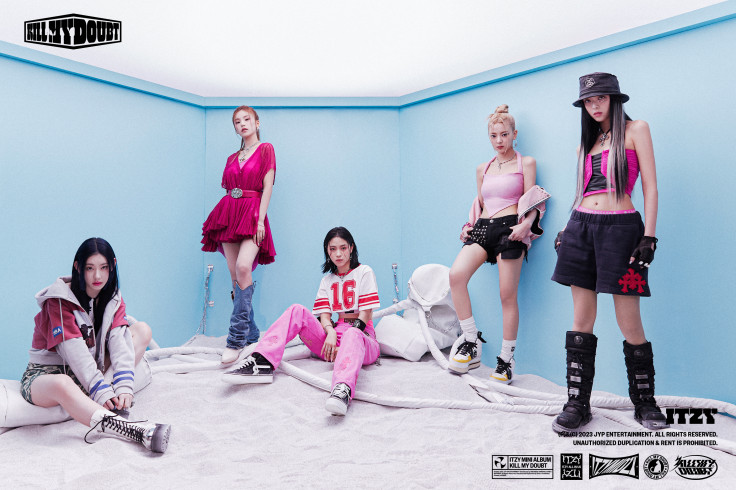 KEY POINTS
ITZY dropped an "album spoiler" video for "Kill My Doubt" Monday
Fans were unhappy after noticing that the video didn't feature all five members
ITZY will drop its seventh mini album, "Kill My Doubt," on July 31
ITZY is gearing up for its comeback, releasing several teasers for its new album "Kill My Doubt" before it officially drops. But it appears that some fans aren't happy about the latest "album spoiler" as it featured just two out of the five members.
On Monday, JYP Entertainment dropped the album spoiler video for ITZY's seventh mini album, which features snippets of all six songs: "None of My Business," "Bratty," "Bet On Me," "Kill Shot," "Psychic Lover," and the main track "Cake."
All throughout the video, however, only members Ryujin and Yeji were seen dancing to the tracks, interchanging parts of the choreography. Some songs also featured several backup dancers. But Chaeryeong, Lia and Yuna were absent from the video.
The video sparked an online debate among the group's fans — known as MIDZY — with some slamming ITZY's longtime label JYP for allegedly playing favorites. Others suggested that the move was strategic so the choreographies and formations wouldn't be fully shown before the album is released.
"It's too bad because had the video included all five members, it would've gotten so much attention for being hot and fresh. The idea behind it was great, but the execution sucked. Now, we're all talking about the missing members and not about the songs or the choreographies. What's wrong with [JYP Entertainment]?" one user said in an online community.
Another wrote, "It's mind-blowing how GENIUS this album spoiler is for having them dance while teasing the songs...but at the same time, how f—king IDIOTIC it is for excluding three members from it."
"This reminds me of my bias' management... Sometimes, companies discriminate for no apparent reason. It's not about how popular some members are, or how talented. It's not even about the profit. They just play favorites," a third user claimed.
"Of course, I love seeing [Ryujin and Yeji] dance, but this is an OT5 album. I was literally waiting for Lia, Chaeryeong [and] Yuna to come out," another user wrote on Twitter.
Another commented, "Probably it's one of [division two's] strategies to promote this comeback. But it's not fair they just showed [Ryujin and Yeji] for an album spoiler... the others just feel forgotten."
Some fans reached out to the entertainment label via Twitter asking for an explanation as to why Chaeryeong — who is the main dancer of the group — was not included in the teaser, claiming that it just didn't "make sense."
ITZY is slated to release "Kill My Doubt" on July 31. The group prepared a lineup of pre-promotional activities to get the fans hyped for its release.
ITZY recently dropped the music video for "Bet On Me," and will next release the music video and performance video for "None of My Business" on July 24 and 25, respectively.
As for the lead single, "Cake," its music video will drop on July 31, along with the rest of the tracks in the album. ITZY will also be holding a special comeback showcase at 8 p.m. KST that day.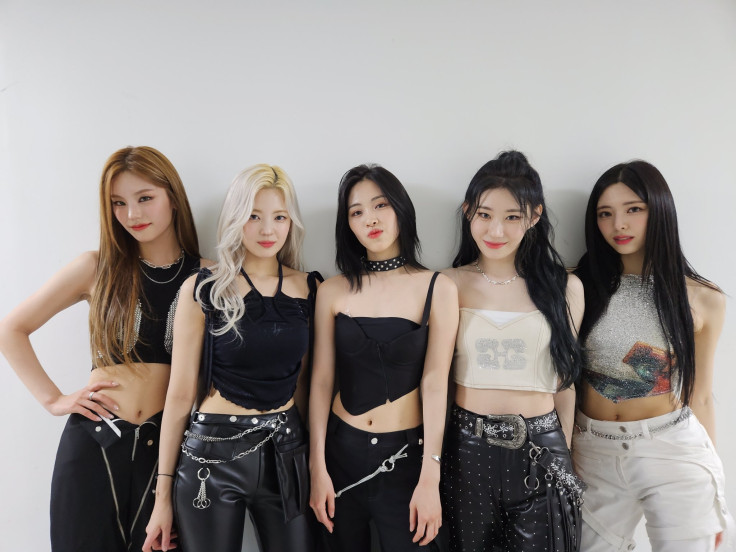 © Copyright IBTimes 2023. All rights reserved.