K-9 Died After Being Inside Hot Truck For Hours; Ex-Iowa Deputy Faces Criminal Investigation
KEY POINTS
The police dog was left inside a hot truck for about 22 hours
Police have not revealed the exact cause of death
The deputy has since resigned from his post
A former Iowa deputy is facing a criminal investigation after his K-9 partner died in a hot vehicle.
The police dog, named Bear, was found dead after it was left in Boone County Sergeant Dallas Wingate's patrol truck for about 22 hours. The temperature inside the vehicle reportedly soared to triple digits at the time, USA Today reported.
The incident happened between Sept. 1 and 2. Wingate was accused of leaving the canine alone in the vehicle from 10 p.m. on Sept. 1 to about 8 p.m. the next day, which led to the canine's death.
The officer realized the K-9 was missing only when he went out to feed the other dogs in his dog run, Iowa Criminal Investigation Division Special Agent Marc Ridout wrote in a search warrant, which was released last week. It then struck him that he kept Bear in the truck because it was barking at a deer.
After realizing Bear was dead, Wingate immediately informed Boone County Sheriff Gregg Elsberry. The sheriff took the dog to a local veterinary hospital and then to Iowa State University College of Veterinary Medicine for a necropsy.
Wingate was placed on administrative leave following Bear's death and he tendered his resignation on Sept. 8, according to We Are Iowa.
The exact cause of Bear's death still remains unknown as police have not released the necropsy report, citing an active investigation.
According to the American Veterinary Medical Association, heat strokes can cause serious or fatal injuries to an animal. Cracking open the window of locked vehicles wouldn't help lower the temperature inside.
Elsberry also resigned from his post — just two years before his tenure ends — but was not clear if the K-9's death influenced his decision to leave the department.
Iowa experienced temperatures as high as 89 degrees on the day of the incident, which means it reached well over 100 degrees inside the truck.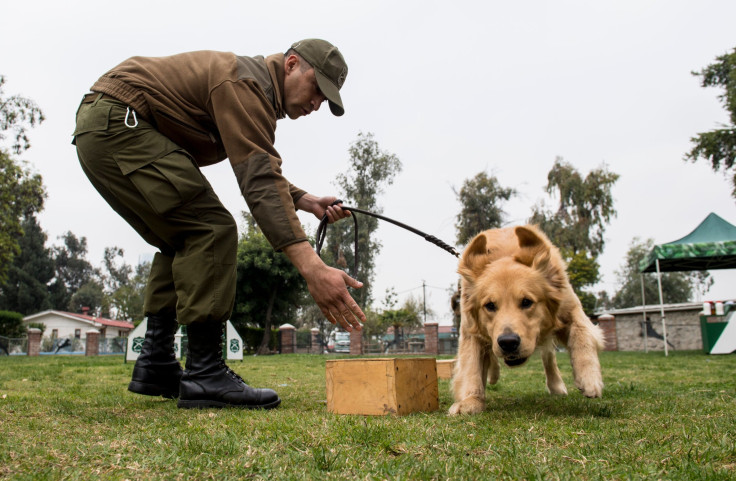 © Copyright IBTimes 2023. All rights reserved.