K-Pop Analyst Explains How GOT7 Set New Standards For Album Success: 'It's Incredible'
Despite a plethora of boy bands and girl groups in the ever-competitive K-pop industry, GOT7 has stood out by setting a new standard in terms of album success, an analyst says.
Choi Kwang-Ho, the secretary-general of the Korea Music Contents Association (KMCA), explained how GOT7 inadvertently started a new trend in defining the success of a K-pop album.
GOT7 released a self-titled album in May, one year after the group left JYP Entertainment, which launched the group in 2014. The septet also embarked on successful sold-out fan meetings in Seoul to promote their album and its title track "Nanana."
Choi hailed the group's determination to stick together and create a new album despite the members being signed to different music agencies. Also, three of the group's members – Bambam, Mark and Jackson (known as AmeriThaiKong among fans) were living overseas but they returned to Korea for their reunion activities.
GOT7's new album sold over half a million physical copies and was a huge success. Its success also proved that K-pop groups can overcome the so-called "7-year curse."
The 7-year curse is a dreaded moment among K-pop groups as it was the period when their contracts with music labels expire. Many K-pop bands were disbanded after seven years but there were quite a few exceptions such as SHINHWA, BTS, F. T. Island and T-ARA.
"GOT7 originally had higher album sales than chart rankings," Choi explained. "There was more support from overseas fans than in the domestic market…so even though there were changes such as their agencies, their long-time supporters helped them with the sales."
Because of this unprecedented feat, the music insider called GOT7 an "incredible group" because their success was not dependent on a music label but on the loyalty of their fans.
Choi said GOT7 brought a lot of money to JYP Entertainment as they managed to sell one million albums every year.
"I think GOT7 changed JYP's color," the analyst said.
GOT7 members have returned to their solo activities after the end of their new album's promotional activities. Jackson Wang recently performed in Thailand ahead of the Bangkok Century Cup Exhibition and performed a new track with rapper MILLI, titled "Mind Games."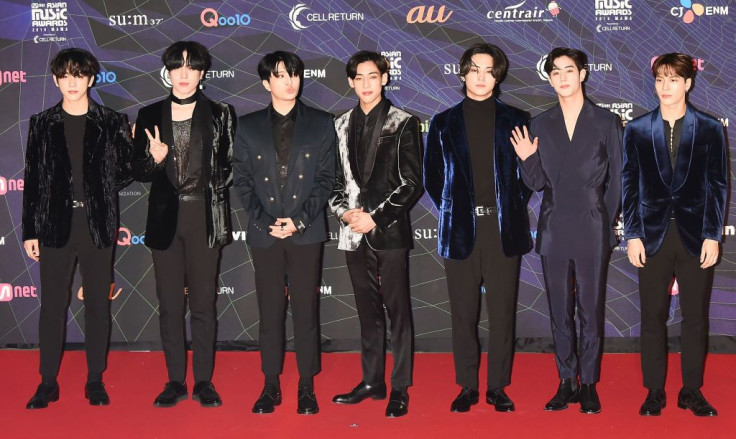 © Copyright IBTimes 2023. All rights reserved.
FOLLOW MORE IBT NEWS ON THE BELOW CHANNELS