Stray Kids' 'Oddinary' Album Sets New Sales Record; Twitter Celebrates
Stray Kids scored big numbers on the pre-sale orders of its new mini-album "Oddinary" which reached over one million units a day before its commercial release.
A total of 1.3 million units of "Oddinary" were pre-ordered by loyal fans, known as STAY, a day before the album comes out on Friday.
This is the second time the fourth-generation music leaders brought in good numbers for their label JYP Entertainment following their 2021 album, "NOEASY," which registered 930,000 advanced orders.
A Twitter user uploaded a list of albums from fourth-generation boy bands with the greatest number of advanced orders. In the list, Stray Kids emerged at the top and at second place. The Twitter user wrote, "Most Pre-ordered Albums by 4th Generation Groups. 1. #StrayKids 'ODDINARY' - 1,300,000 2. #StrayKids 'NOEASY' - 930,000 3. ENHYPEN 'DIMENSION: DILEMMA' - 926,000; 4. ATEEZ 'ZERO: FEVER PART 3' - 810,000 and 5. TXT 'The Chaos Chapter: Freeze' - 700,000.
STAY cheered the group on Twitter and reminded each other to support the release of "Oddinary" before the weekend.
"1.3 MILLION PREORDERS DOUBLE MILLION SELLERS STRAY KIDS WORLD DOMINATION," a fan wrote.
Another said, "24 HOURS TILL #ODDINARY DROPS & #MANIAC STAYS EVERYWHERE ALL AROUND THE WORLD WILL ALL STOP BREATHING AT THE SAME TIME....ARE YOU READY?!?!"
"Me Who have (sic) many school works to finish but i can't concentrate 'cause skz's comeback tomorrow," another follower said.
On Tuesday, Stray Kids released a teaser trailer for the music video of the new album's carrier track, "Maniac," which showed Chang Bin, Bang Chan, I.N., Lee Know, Felix, Han, Hyunjin and Seungmin dancing to the funky beat in dark ensembles. "Going Crazy like I have a loose screw/spinning, going crazy/Maniac," the group sang in the video which has been viewed over four million times since its release. The short clip aroused the curiosity of fans who offered their own explanations regarding the theme of the music video.
"i'm still mind blown over the wordplay maniac that sounds like many- 악 (ag = evil) and also double meaning.. it could be common phrase for going insane or screw in monster (victor frankestein) ," a Twitter user said.
Another follower said, "My theory is when they become oddinary, the old them dies/goes missing bc nobody can recognize them anymore and that 'main' is about them becoming the main characters in a world where everyone is expected to be ordinary."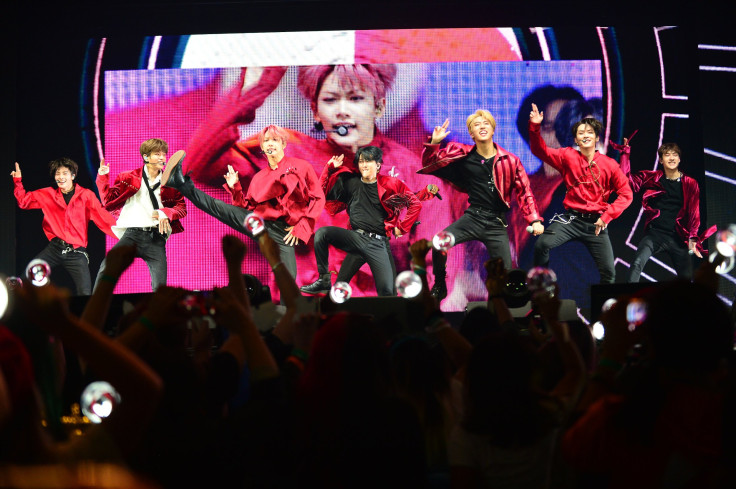 © Copyright IBTimes 2022. All rights reserved.
FOLLOW MORE IBT NEWS ON THE BELOW CHANNELS