Kaley Cuoco Jokes About 'The Big Bang Theory' Season 10 Cancellation Rumors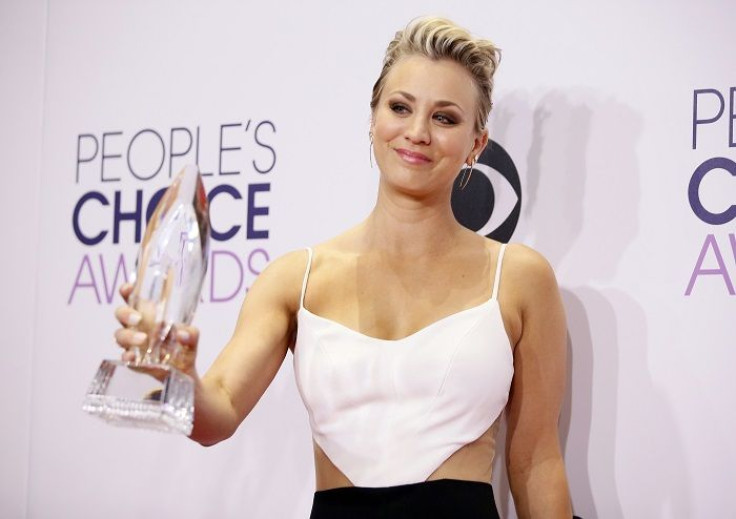 Kaley Cuoco doesn't want "The Big Bang Theory" to end after 10 seasons.
Just recently, the 30-year-old actress appeared in "Jimmy Kimmel Live" to talk about the hit CBS TV show. When host Jimmy Kimmel asked if Season 11 is a go, Cuoco jokingly replied that this was such an expensive question to ask. After all, she and some of her co-stars' contracts will expire at the end of Season 10. Kimmel then asked Cuoco if she thinks 10 seasons for "The Big Bang Theory" is already enough, and the actress said "yes." "It's a lot of hair. That's a lot of denim sizes. I went from like hot to like 30 years old," she said.
Cuoco went on to say that she cannot believe how much her co-stars have changed over the years, and not just physically. After all, Sheldon (Jim Parsons), Leonard (Johnny Galecki), Howard (Simon Helberg) and Raj (Kunal Nayyar) still wear the same shirts that they wore from the first seasons of "The Big Bang Theory."
Meanwhile, the fate of "The Big Bang Theory" is still up in the air, but CBS chief Glenn Geller told Entertainment Weekly that he's positive the show will continue on for at least one more season. "We are very confident that everyone involved wants more 'Big Bang' past year 10… I know Warner Bros. will make those deals."
Prior to Geller's statement, showrunner Steve Molaro also told the same publication during a separate interview that he already has some ideas about how the finale will be like. "I have personal thoughts that have been floating around in my head, but we haven't really talked about it. It always seems like this thing that's off in the distance forever," he said.
"The Big Bang Theory" Season 10 will premiere on CBS on Sept. 19 at 8 p.m. ET.
© Copyright IBTimes 2023. All rights reserved.