Kaley Cuoco Recovering From Ryan Sweeting Divorce; 'Big Bang Theory' Co-Stars Try To Make Her Laugh, Says Mayim Bialik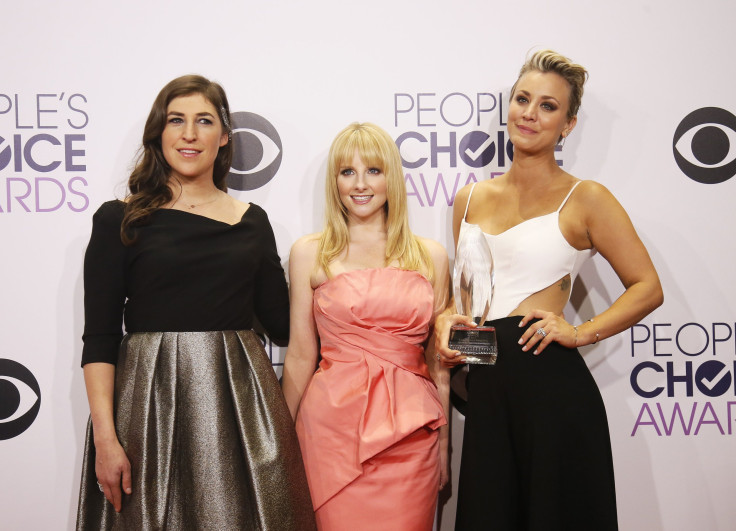 Kaley Cuoco is a very lucky girl! After splitting from husband Ryan Sweeting, the actress is assured that her friends will be there to support her, including her "Big Bang Theory" family.
Cuoco's co-star Mayim Bialik, who plays Amy Farrah Fowler in the hit CBS series, told E!News that they've been trying to cheer Cuoco up after news of her divorce broke. Bialik mentioned that the "Big Bang Theory" cast has been giving her "as much joy and laughs," similar to the hilarious moments they share with the viewers of the show. "But she gets to experience it off camera," added the actress.
When asked how Cuoco has been doing so far, Bialik responded that the star has been "amazing" and that Cuoco has "amazing friends" and "amazing family" to help her get through the separation. She also commented on how supportive the cast has been and how they adore Cuoco. "We love her to pieces," she said.
After spending nine seasons together, the cast of "Big Bang Theory" has definitely bonded and formed their own little family. Bialik told E! that she considers it a blessing that they've become very close to each other.
"I think we're blessed more than people understand…" she said. "We spend more time with each other than we do with our own families, honestly… We function like a really well-oiled family machine and we're grateful for that."
Meanwhile, sources told People magazine that Cuoco and Sweeting "seemed miserable" before their separation. Even during their romantic dates, the tension between the two were noticeable, said the source.
"It seemed they were trying to work out their marriage by going on dates," the insider said. "But they both seemed miserable… You could tell the honeymoon phase had ended."
Cuoco and Sweeting got engaged in September 2013 and tied the knot in December of the same year. The "Big Bang Theory" actress filed for divorce after 21 months of marriage and cited irreconcilable differences as the reason for the split.
© Copyright IBTimes 2023. All rights reserved.