'Big Bang Theory' Season 11, Episode 1 Title Released; Is Bernadette Pregnant?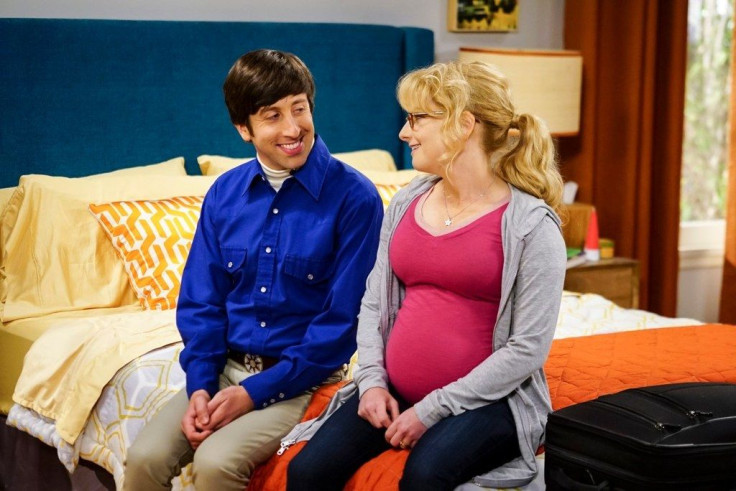 "Big Bang Theory" Season 11 will premiere next month and will pick up right where Season 10 left off.
Ahead of Season 11, episode 1, a fan-made "Big Bang Theory" spoiler account claimed that the installment will be called "The Proposal-Proposal." The title has not yet been confirmed by the cast and execs of the hit CBS sitcom, but it makes sense based on what will take place in the premiere.
On her Grok Nation blog, Mayim Bialik confirmed that Sheldon (Jim Parsons) will get an answer for his proposal from Amy (Bialik) in the premiere. Unfortunately, the award-winning actress cannot say exactly what this answer will be. The actress also said Sheldon and Amy's proposal scene in Season 10, episode 24 will simply continue in Season 11, episode 1.
"And by 'right where we left off' I mean literally – right where we left off. As in: same set, same body position, same robe for me and barely any makeup (Mayim the actor always wanted to look a bit more made-up when Sheldon proposed but Amy the character was caught off-guard so, barely any makeup it is!), and I needed to get a hair trim to make sure my hair is the same length as it was 3 ½ months ago," she wrote.
Meanwhile, the same spoiler site revealed that there's another major storyline from "Big Bang Theory" Season 11, episode 1. Bernadette (Melissa Rauch) and Howard (Simon Helberg) will be expecting their second child. Last season, Bernadette gave birth to her daughter, Hallie. Season 10 wrapped up with Hallie finally being introduced in the show.
This fall, the couple will learn about Bernadette's pregnancy in the premiere, but it is unclear whether or not Bernadette will give birth in Season 11. In real life, Rauch is expecting her first child with husband Winston Beigel. On her Instagram account last month, the actress expressed her excitement over being pregnant again after suffering from a miscarriage.
"Melissa is expecting her first child. She is extremely overjoyed, but if she's being honest, due to the fact that she had a miscarriage the last time she was pregnant, she's pretty much terrified at the moment," she wrote (via Glamour).
"Big Bang Theory" Season 11 will premiere on CBS on Sept. 25 at 8 p.m. EDT.
© Copyright IBTimes 2023. All rights reserved.