Kaley Cuoco Slams Coach Who Allegedly Punched Horse At Olympics: 'Shame On You'
KEY POINTS
Kaley Cuoco condemned the German rider and coach who allegedly hit a horse at the Olympics earlier this month
She said their conduct was "a disgusting, classless, abusive representation of our sport"
Cuoco also offered to buy the horse, Saint Boy, and "show it the life it should have"
Kaley Cuoco has criticized the coach and rider who allegedly punched a horse at the Tokyo Olympics earlier this month.
The "Big Bang Theory" star took to her Instagram Stories Friday to condemn German coach Kim Raisner and rider Annika Schleu for the Aug. 6 incident. In a video from the women's modern pentathlon that circulated online, Schleu was having difficulty controlling and corralling the horse, named Saint Boy, leading to Raisner allegedly hitting the animal and instructing the rider to do the same.
Cuoco, who has been an equestrian since childhood, offered to buy Saint Boy and give him a better life, writing on her Instagram Stories, "Name your price."
"I feel it's my duty and heart to comment on this disgrace…This is not Olympic show jumping," she wrote, according to People. "This is a disgusting, classless, abusive representation of our sport in so many ways. This team should be ashamed of themselves."
Cuoco went on to address Schleu and Raisner directly, stating, "You and your team did not do your county proud, or this sport. You make us look bad. Shame on you and godspeed to any animal that comes in contact with you."
Alongside the "Flight Attendant" actress' comments were photos of Schleu crying while struggling to get the horse to jump during the competition.
In a subsequent post, Cuoco called their conduct "disgusting on all levels," adding, "This rider and her 'trainer' are a disgrace. I'll buy that horse outright and show it the life it should have."
Later, Cuoco insisted she "wasn't kidding" when she offered to give Saint Boy a new home as she shared news stories of her comments.
The Union Internationale de Pentathlon Moderne (UIPM), the governing body for the sport, confirmed in a statement on Aug. 7 that Raisner was disqualified from the Olympics following the incident.
"The UIPM Executive Board (EB) has given a black card to the Germany team coach Kim Raisner, disqualifying her from the remainder of the Tokyo 2020 Olympic Games," the statement read. "The EB reviewed video footage that showed Ms Raisner appearing to strike the horse Saint Boy, ridden by Annika Schleu (GER), with her fist during the Riding discipline of the Women's Modern Pentathlon competition."
The statement continued, "Her actions were deemed to be in violation of the UIPM Competition Rules, which are applied to all recognized Modern Pentathlon competitions including the Olympic Games."
The modern pentathlon involves five different events: fencing, freestyle swimming, equestrian show jumping and a final combined event of pistol shooting and cross country running. For show jumping, the athletes do not ride their own horses but rather draw one at random. They are given 20 minutes to warm up with it before the event.
Aside from being an avid equestrian herself, Cuoco also married a horse trainer, Karl Cook. The actress revealed during a previous interview on "Jimmy Kimmel Live!" that their shared love for horses made their relationship stronger.
Cuoco also told People in 2016, "When you share something so special, some sort of connection - for us, it's horses, but anything two people share - you have that common goal and you know that you want the same things in life, day to day, and in the future. It just sets you on a better path. Having a lot in common is really important and we definitely have a lot in common. I think that that's what makes us so strong and really happy."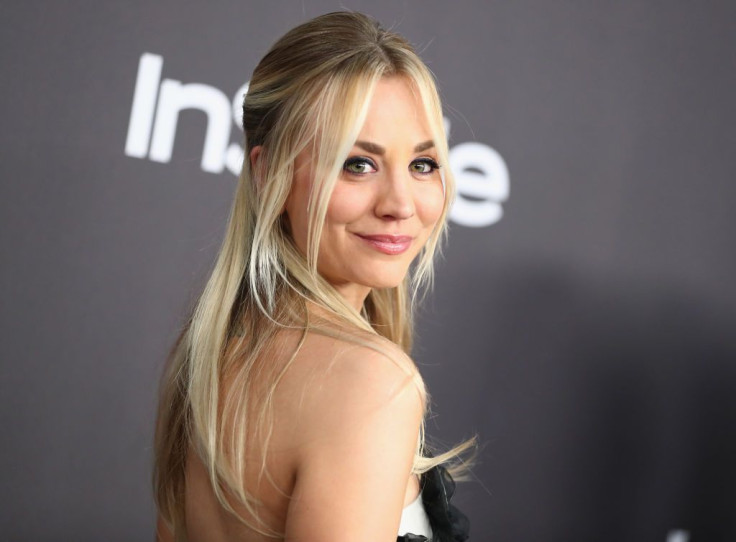 © Copyright IBTimes 2023. All rights reserved.