Kaley Cuoco Teases 'Full Attention, Work Ethic' On 'Big Bang Theory' Set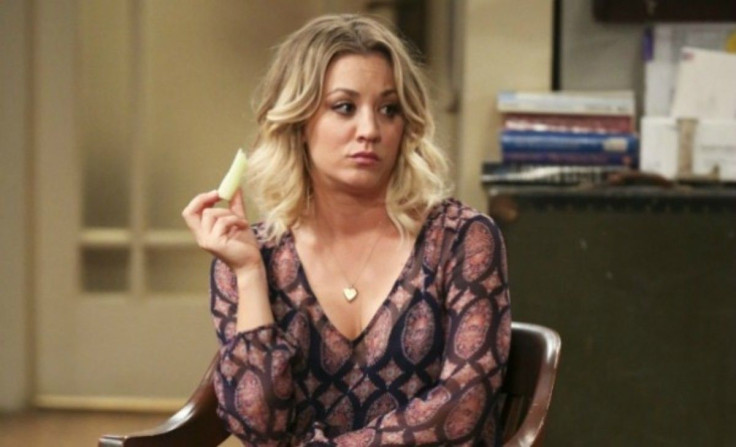 Kaley Cuoco recently shared another hilarious photo of herself from the set of CBS' "Big Bang Theory" Season 11.
On her Instagram account, Cuoco uploaded a photo of herself with her co-stars, Mayim Bialik and Jim Parsons, listening to their director. Bialik and Parsons are both focused on listening to the instructions of their director. Parsons even has a script in his hand.
But Cuoco seemed to be distracted by the camera. Instead of looking and listening to their director's blocking, she decided to smile directly towards the camera. In her caption, "The Wedding Ringer" actress revealed that the on-set photo was taken by Alex Ayers, a writer and director for the hit sitcom.
On Ayers' Instagram account, she also uploaded a behind the scenes of photo of Parsons giving life to his character, Sheldon Cooper. In the photo, Parsons is wearing a lab gown and practicing his audition piece for the role of Professor Proton (Bob Newhart).
In "The Proton Regeneration," Sheldon found out that Wil Wheaton was the one who got the role of Professor Proton. Sheldon is very upset because he's not even a scientist. In his dreams, he had a conversation with Professor Proton, who didn't seem to really mind being replaced. After all, he's already deceased, and he believes that other children should be inspired to take on science through the help of another person.
Elsewhere in the episode, Howard (Simon Helberg) and Bernadette (Melissa Rauch) were forced to entrust Hallie to Penny (Kaley Cuoco). Howard got a vasectomy, and Bernadette was advised by her doctor to go on bed rest because she's pregnant with their second child.
Since no one can attend to Hallie's needs, they decided to accept Penny's offer to take care of their first-born. To their surprise, Penny did a wonderful job at taking care of Hallie. But Howard and Bernadette became a bit upset when the baby uttered her first word and called Penny "mom."
"Big Bang Theory" Season 11 airs Thursdays at 8 p.m. EDT on CBS.
© Copyright IBTimes 2023. All rights reserved.