Kaley Cuoco's Three Dogs Norman, Shirley, Ruby Wore The Cutest Halloween Costumes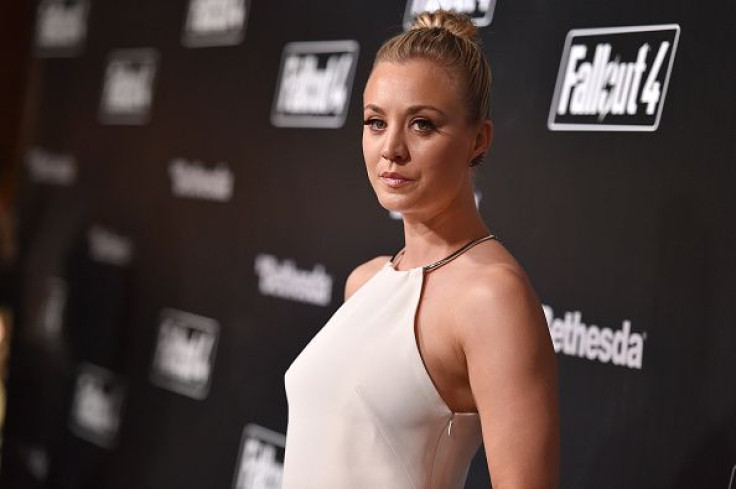 Kaley Cuoco recently shared an adorable photo of her three dogs, Norman, Shirley and Ruby, wearing their Halloween costumes.
On her Instagram account, the three rescued pets were photographed sitting side by side. Norman, Cuoco's first adopted pit bull, turned into the cutest lion for Halloween. Shirley was a shark and Ruby was a mini jester. The three dogs all had huge smiles on their faces. Norman and Ruby looked straight into the camera, while Shirley was looking to her right, which added to the photo's effect.
Cuoco is obsessed with her dogs, as well as dog adoption. In fact, she has been teaming up with Paw Works, a non-profit organization that partners with shelters across Los Angeles, to help foster pets find their forever homes.
During a recent interview with the Los Angeles Times, the "Big Bang Theory" actress also credited Norman for saving her several years ago.
"I live by this saying, and I don't know who quoted it, but it goes like this, 'Who rescued who?' And I just think that's the sweetest thing. Because it's true. It changes your life," she said.
Cuoco also shared how she became interested in dog adoption and in taking care of pit bulls. The actress first learned about the stereotypes attached to the breed 10 year ago, and she tried to see for herself. To her surprise, she found pit bulls to be really sweet and became obsessed with them.
"I just found them to be so incredible. I realized what great dogs they were, and how horribly they were seen. And I just don't want that to happen anymore. So it became a passion," she said.
Since then, Cuoco has also adopted other breeds like Ruby, a pocket-sized shaggy terrier mix. Shirley also happens to be a pit bull mix.
Cuoco has also become so attached to Norman that she named her Instagram account after him. The actress also launched her company last week, and it's called Yes, Norman Productions.
© Copyright IBTimes 2023. All rights reserved.