Kansas Man Arrested For Starting Blaze That Killed Woman, 2 Girls
A Kansas man has been arrested for allegedly intentionally starting a house fire that killed a woman and two young girls Friday morning.
Kyle J. Tyler, 32, was the lone survivor of the fire that took the lives of Genny L. Fitzpatrick, 30, Peyton L. Tyler, 9, and Kourtney K. Tyler, 1, after their residence at 916 S.W. Warren Avenue in Topeka in eastern Kansas was set ablaze, The Topeka Capital-Journal reported.
Tyler was arrested Saturday following his release from a hospital. He was booked into the Shawnee County Jail on charges of three counts of first-degree murder committed in the commission of another felony, four counts of aggravated assault and two counts of aggravated child endangerment, Gretchen Spiker, communications director for Topeka's city government, told the outlet.
Tyler was held against a $1 million bail but had not been formally charged, AP News reported. No lawyer was listed for him in court records.
Topeka Fire Department investigators believe the incident was a result of a domestic dispute between Fitzpatrick and Kyle, who had been in a relationship.
The fire broke out at around 5 a.m. and deputies arrived at the site to find the two-story building completely engulfed in flames, according to Topeka Capital-Journal. Fire officials worked to douse the blaze and removed two adults and two children from the residence. One of the adults and one of the kids were pronounced dead at the scene, while the other child died at a hospital later.
The house sustained significant damage in the fire. Police didn't release further details in connection with the incident.
In December last year, a Pennsylvania man was charged for allegedly setting a house ablaze resulting in the death of a 20-year-old woman with cerebral palsy. The deceased woman, identified as Olivia Drasher, was in a room just next to the front porch where the suspect, Aaron Clark, 40, started the fire. Prior to the incident, Clark reportedly had a heated text exchange with Drasher's elder sister — whom he had dated — threatening her that he would "do something crazy." The suspect was allegedly aware that his former girlfriend wasn't at home when he set the house on fire.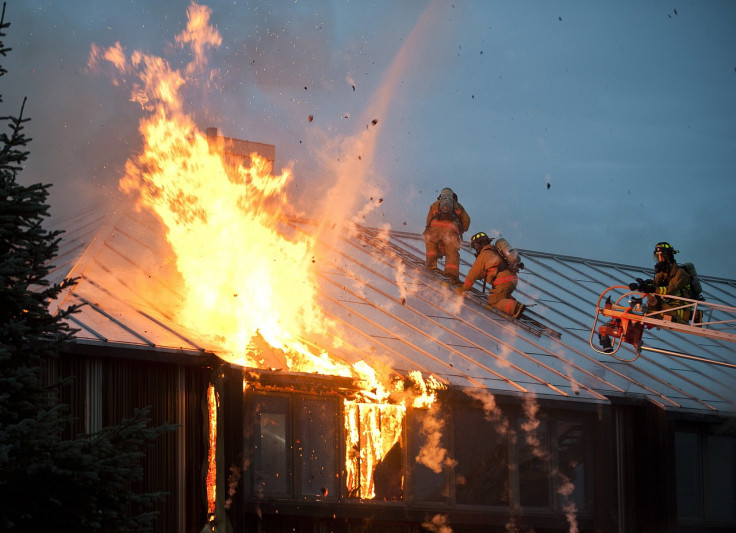 © Copyright IBTimes 2023. All rights reserved.