Kanye West's 'The Life Of Pablo' On Tidal Could Put Rapper's No.1 Album Streak At Risk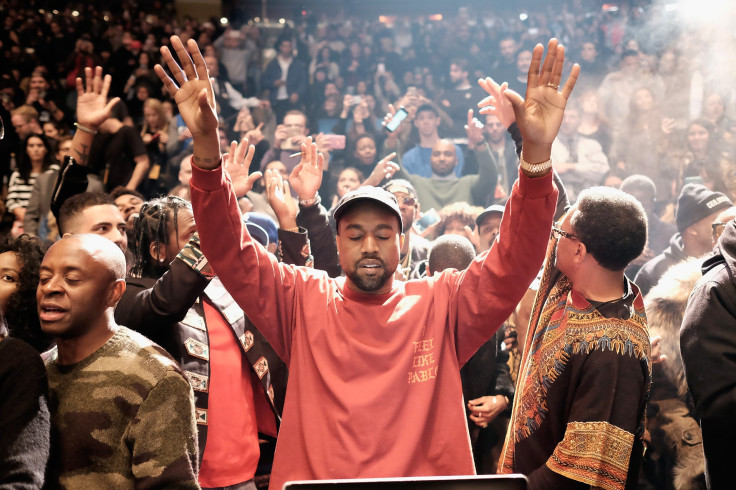 Kanye West's new album, "The Life of Pablo," has been one of the most talked about releases of the year so far. However, when you look to the sales charts you won't find the record anywhere. No chart position for a new album is not familiar territory for the 38-year-old rapper, but he is reportedly holding himself back from another potential commercial success.
According to Entertainment Weekly, Billboard has said that Tidal is not reporting the streaming numbers of West's newest album to Nielsen Music, so the streams aren't counted in Billboard's chart rankings.
Tidal reportedly isn't releasing tese stats due to West's request. A source told Entertainment Weekly, "Kanye West didn't give permission to release any of the numbers." Normally, the streaming service gives its numbers to Nielsen and Billboard, but if an artist asks for them not to, then they won't.
West's last six albums — "Late Registration," "Graduation," "808s & Heartbreak," "My Beautiful Dark Twisted Fantasy," the Jay Z collaboration "Watch the Throne" and "Yeezus" — all reached No. 1 on the Billboard 200. His debut album, "The College Dropout," reached No. 2 on the chart. "The Life of Pablo" won't appear anywhere on the charts until the streaming numbers are released.
West appears to have no plans to issue hard copies of "The Life of Pablo" or allow its songs on other streaming sites like Apple Music and Spotify. The "Stronger" rapper said on Twitter that the album would never be for sale nor would it appear on Apple.
Although West isn't seeing his success play out on the charts, business for Tidal has been up since he put his album exclusively on the streaming service. According to TMZ, subscribers have more than doubled from 1 million to 2.5 million and the rapper is considering dropping a follow-up album on the service.
Tidal reported that Rihanna's album "Anti" album was streamed over 13 million times within the first 14 hours of its release Jan. 28, while over 1 million people downloaded it for free from the "Work" singer, according to Spin. Rihanna later made the album available for purchase; "Anti" currently sits at No. 3 on the Billboard 200.
Do you think Kanye West should make the numbers available and make "The Life of Pablo" available for purchase or on other streaming sites? Sound off in the comments sections below.
© Copyright IBTimes 2023. All rights reserved.