Kanye West Defends His 'White Lives Matter' Shirt: 'They Do'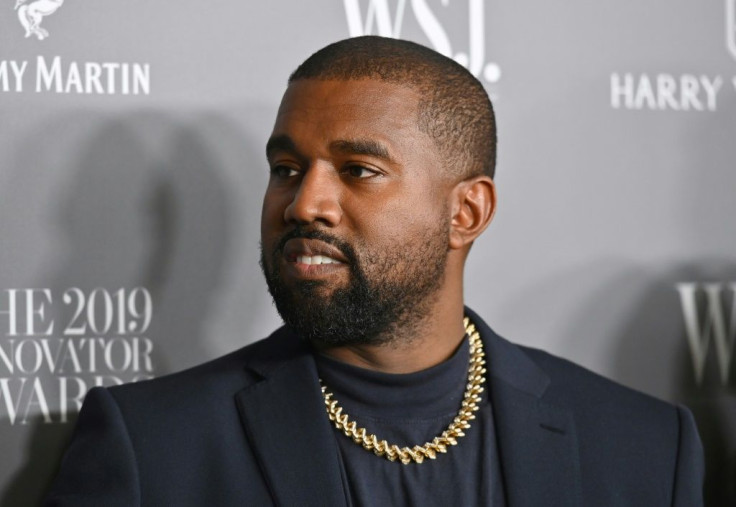 KEY POINTS
Kanye West doubled down on his defense of his controversial "White Lives Matter" shirt
The rapper sparked massive backlash when he wore the controversial shirt at Paris Fashion Week
West seemingly suggested he wore the shirt because he believes the Black Lives Matter movement is a "scam"
Kanye West is defending his controversial "White Lives Matter" T-shirt, which he launched during a surprise Yeezy show at Paris Fashion Week Monday.
On Wednesday, the 45-year-old rapper and fashion designer posted on Instagram his latest response to the massive backlash alongside a photo of a black, long-sleeved version of the garment spread out on the floor.
"Here's my latest response when people ask me why I made a tee that says white lives matter... THEY DO," West captioned the image.
West's post continued to fuel the criticism, with some of his fans even saying they can no longer defend him.
"I [can't] keep defending you, dawg. [You're] making it harder every damn day," one fan commented.
DJ Black Asteroid, a former sound engineer for music icon Prince, wrote, "No one said otherwise, but black lives have mattered much less in the eyes of the justice system and society, and until institutional racism is gone, Black Lives Matter it is."
Others rallied behind West and expressed support for him.
"If you don't agree with this, you're a part of the problem holding society back from making progress and coming together. You are ensuing more tension and divide in our country," one user commented.
Conservative media personality Candace Owens left a series of crying-laughing emojis in the comments section.
On Monday, West, who now goes by Ye, staged a "secret" Yeezy Season 9 catwalk event. During the show, he appeared before the audience in a shirt with the controversial slogan and a picture of Pope John Paul II's face on the front. Models also strutted the runway wearing the "White Lives Matter" shirt, The Guardian reported.
Naomi Campbell, 52, was one of the models, but she did not wear the controversial shirt. However, Owens, 33, was spotted posing in one of the shirts at West's Paris Fashion Week presentation.
After the shirt sparked backlash, West seemingly suggested that he wore the shirt because he believes that the Black Lives Matter (BLM) movement was just a racket.
"EVERYONE KNOWS THAT BLACK LIVES MATTER WAS A SCAM," Ye wrote on Instagram Story in all caps, according to TMZ. "NOW IT'S OVER, YOU'RE WELCOME."
The rapper was likely referring to the alleged scandals of some BLM executives, including one who was accused of siphoning at least $10 million from donors, and another who's been accused of using the foundation's funds to buy a private home, the outlet noted.
On Wednesday, West also shared a screenshot of a Daily Mail article with the headline: "'Kanye is not alone': Black academic claims rapper's views ARE supported in African American communities across America after he publicly condemned BLM and said 'everyone knows it was a scam."
"Black academics are on my side," West wrote in an Instagram post alongside the screenshot.
In the article, leading Black professor Tatishe M. Nteta told the Daily Mail that there will be people within Black communities across the country who agree with West even if the rapper is not upholding the beliefs traditionally held by Black people and despite the "harm" West's actions may cause.
But the professor noted that even if West was criticizing BLM as an organization rather than the beliefs behind it, he doesn't believe that the rapper using the mantra "White Lives Matter" at his show or on social media is the right way to do it.
"You could read it in that sense, this isn't a repudiation, but this is a 'we need to start having a conversation about the movement,'" Nteta, a political science academic at the University of Massachusetts Amherst, told Daily Mail of West's recent actions. "I don't know if supporting a slogan that is in diametric opposition to the goal of the BLM movement, which is the protection of Black lives, is the best way to do that."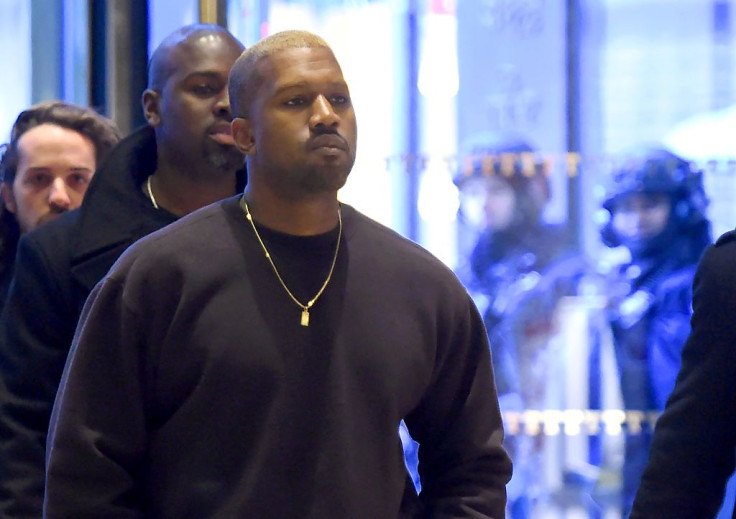 © Copyright IBTimes 2023. All rights reserved.