Kanye West New Album Played During OVO Fest; Theophilus London Talks About Fall Release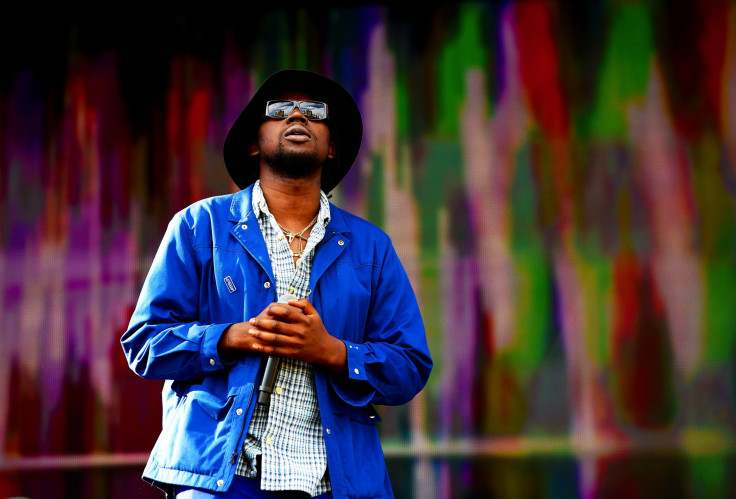 Theophilus London is one of the few lucky members of the music industry fortunate enough to have heard Kanye West's upcoming album. West, 38, has been working on the project for close to a year. In that time, countless lucky people have been blessed by Yeezus himself with sneak peaks, though none have been quite as vocal as London, 28.
According to MTV, on Wednesday London tweeted about hearing the album, thought to be titled "Swish." He claims that West had played it in its entirety on repeat. The impromptu listening session took place during OVO Fest in Toronto from Aug. 1 to Aug. 3. West was at the festival, hosted by Drake and his crew, for a surprise performance. While London didn't go into great detail about what he heard, he did assure fans that it was going to change the game.
This isn't the first time West has proudly displayed "Swish" for the masses. Many lucky members of the music industry -- and probably a few of the Kardashians -- have gotten the chance to preview the project. In September 2014 MTV reported that London was, once again, privy to a private listening. He shared an Instagram photo from an event he and West were at in Paris. In the caption, the former Brooklynite wrote that not long after the photo had been taken, West played "Swish" multiple times in a dark room full of about "20 people."
West's "Yeezus" follow-up has been a long time in the making. During an interview with GQ magazine, the Adidas designer said he would have liked to get "Swish" out by summer but thought it seemed unlikely. He told the publication he was too busy with other things -- like raising his daughter and curating a clothing and sneaker collection -- to give the album the attention it would need to come out in that time frame.
West's album was originally slated to be titled, "So Help Me God," but was later changed to "Swish." The Chicago rapper shared that news on Twitter, but he gave no background as to why he had decided to go with that. He also said he may change the title once more before it's released to the public, though he wasn't certain of that.
© Copyright IBTimes 2023. All rights reserved.
FOLLOW MORE IBT NEWS ON THE BELOW CHANNELS