Kanye West Says He's Done With CDs: Here's Why That Makes Sense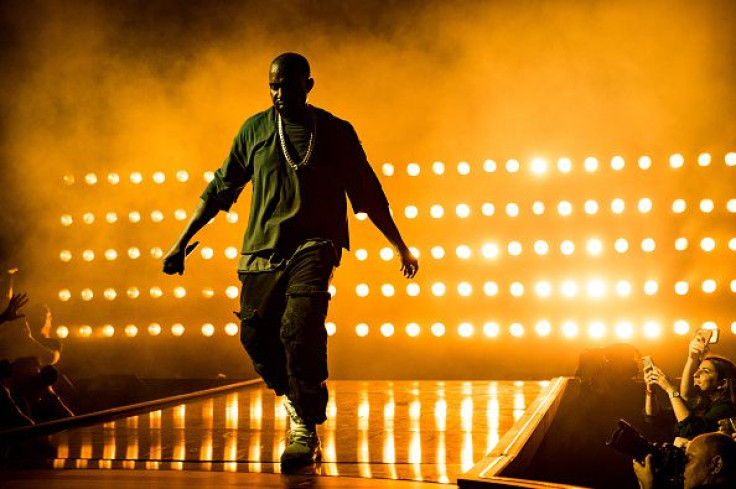 If you want to buy a copy of Kanye West's "The Life of Pablo," assuming it ever comes out, or maybe a copy of the album West alleges is on its way, don't bother planning to get it on CD.
West said in a series of tweets Monday afternoon that he's officially done with CDs, the music format that once formed the bedrock of the recorded music business and contributed to its richest, most lucrative sales era.
At first blush, this might seem like a curious decision. West routinely gets tweets from fans asking when "The Life of Pablo," his most recent album, will hit store shelves. He also claims he is $53 million in debt, and CDs remain the highest-margin album unit.
But while CDs still make up a significant portion of the record industry's revenues, West and his team know there is little overlap between the people who still buy physical copies of albums and the people who listen to his music. Hip-hop and R&B, the two genres West works in primarily, are far more popular on streaming services than they are in stores. Nearly half of the total consumption of hip-hop and R&B music last year occurred on streaming services, according to Nielsen, and just 18 percent of it came from the purchase of physical albums.
By contrast, 34 percent of the rock music consumed last year came in the form of physical purchases, and 27 percent was consumed via streams. While hip-hop's slant toward streaming services is pronounced, it's not the most severe among all the popular genres. A whopping 73 percent of Latin music consumption last year occurred on streaming services, and a solid majority — 54 percent — of electronic dance music was consumed on those platforms as well.
A lot of that shift can be attributed to an explosion of streaming, rather than a raw slip in CD purchasing. On-demand streaming music consumption, which includes the songs fan play through services like Spotify or Apple Music, leaped more than 98 percent in 2015, also according to Nielsen.
"It's clear online music consumption is growing rapidly," said James Donio, the president of the Music Business Association. "And I don't see that pattern reversing."
But regardless of what contributed to the slope of those two formats, the reality is that last year marked the first time in more than two decades that CD sales represented less than half of recorded music consumption, according to Nielsen, dropping from 54 percent in 2014 to 44 percent in 2015.
It's worth noting that West said nothing about abandoning digital album sales. While the move toward streaming has decimated the market for digital singles, the market for full album downloads is in decent shape. Total digital album downloads dipped gently last year, slipping less than 3 percent to 103.3 million units.
"Artists and consumers really have a choice about what formats work best for them," Donio said.
© Copyright IBTimes 2023. All rights reserved.