Kanye West Slammed For 'Disturbing' Video Showing Pete Davidson Being Buried Alive: 'A Direct Threat'
KEY POINTS
Kanye West released the official music video for his song "Eazy" with The Game on Instagram Wednesday
The clip featured a claymation version of Davidson being kidnapped, tied and buried alive
The netizens have mixed opinions about it, with some saying it was a threat and others finding it funny
Kanye West seemingly threatened Pete Davidson again in his new music video, according to the netizens.
The "Donda 2" artist dropped the music video for his song "Eazy" featuring his fellow rapper The Game on Instagram Wednesday. However, it raised eyebrows because many felt that it was a threat to Kim Kardashian and her boyfriend, Davidson.
The footage featured a claymation version of the "Saturday Night Live" alum getting kidnapped, tied and buried alive. In the video, roses were growing around the comedian as West stood on top of a garden while singing, "God saved me from that crash, just so I could beat Pete Davidson's a--."
Toward the end of the video, a truck loaded with roses, similar to the one he sent to his estranged wife on Valentine's Day, could be seen. He then made a reference to Davidson by saying "Skete," the nickname he used for the comedian several times in his now-deleted social media posts.
"EVERYONE LIVED HAPPILY EVER AFTER / EXCEPT SKETE YOU KNOW WHO / JK HE'S FINE," a text read before the video ended.
The clip raised many eyebrows because the netizens found it "disturbing." Some even considered it a direct threat to the "King of Staten Island" star. Many also felt that Kardashian should tighten her security because of her ex's behavior.
"Isn't there a law about disturbing behavior like this? That is a direct threat and Pete shouldn't be taking this lightly," one commented.
"Kim and Pete better be ramping up their security ASAP!" another added.
"Seriously, bullying is no joke! Whoever is on Kanye's team, needs to get him some help!" a different user wrote.
Meanwhile, some sided with West. For them, the clip was funny, and others praised the song.
"Maybe this divorce was needed to get GOOD music back," one commented on West's Instagram post.
"It's art," one wrote on Twitter. Another found the video hilarious. "'Disturbing'? Funny AF is more like it," the netizen commented.
The song leaked in January. Many considered it a threat to Davidson due to the lyrics in which West mentioned he was saved from the crash to beat Davidson. The part was a reference to the nearly fatal car accident he had in 2002.
The comedian just laughed it off and even joked about it in his Super Bowl ad. In the Hellmann's mayonnaise commercial that featured former NFL linebacker Jerod Mayo "tackling food waste," the athlete tackled Davidson, and they fell to the ground. The New England Patriots linebackers coach apologized, saying, "Sorry man, had to."
"I get it. I'm very hittable," Davidson replied with a grunt.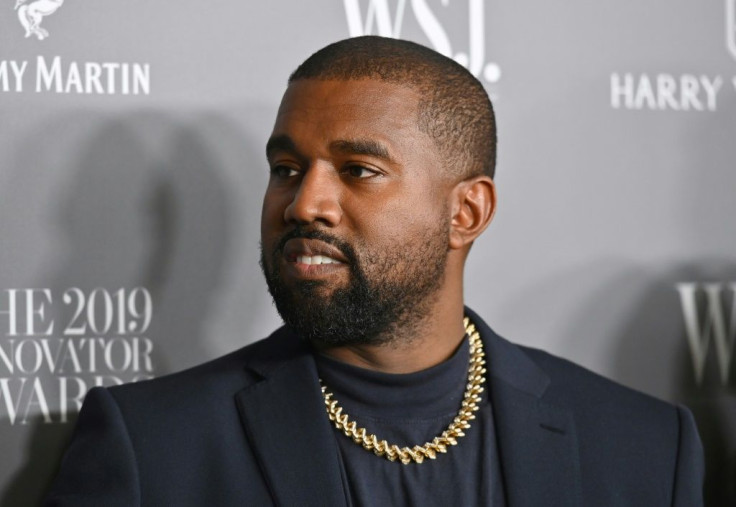 © Copyright IBTimes 2023. All rights reserved.