Kanye West's 'The Life Of Pablo' Debuts At No. 1 On Billboard 200 Thanks To Streams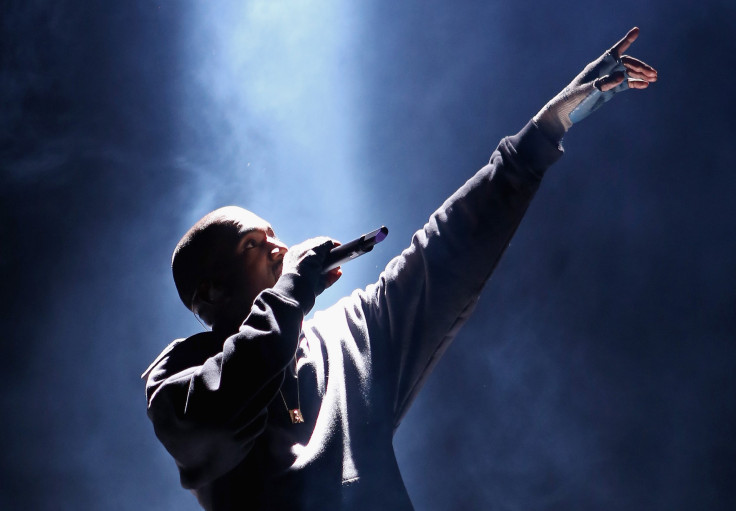 Kanye West is back in the "Good Life." After a strange rollout for his latest album, "The Life of Pablo," the rapper once again sits on top of the charts despite saying he'd never make the record for sale. For the seventh consecutive time, West had an album debut at No. 1 on the Billboard 200.
According to Billboard, "The Life of Pablo" is the first album to top the Billboard 200 mostly via streaming. Seventy percent of the 94,000 equivalent album units were from streaming, while 28,000 were in pure album sales.
On Feb. 13, the 38-year-old rapper dropped "The Life of Pablo" exclusively on Tidal. He posted on Twitter that the album would never be for sale and the only way to hear it would be to subscribe to the streaming service. But the "Stronger" rapper later changed his mind when he made it available for purchase and on other streaming sites on April 1.
West could have made the chart when he released "The Life of Pablo" on Tidal, but the service didn't release the streaming numbers to Nielsen Music, which provides the data for the Billboard charts. Entertainment Weekly reported in February that it was his request for the service not to put out the numbers that originally put his No. 1 album stream in jeopardy.
The numbers back up West's desire to make his music available only through streaming in the future and to no longer make CDs. In March he posted on Twitter that he was thinking about not making CDs "ever again" and now that he has proven he can get a No. 1 album without those sales, he may stick to that.
"The Life of Pablo" is West's seventh straight No. 1 album on the Billboard 200. His previous six — "Yeezus" (2013), "Watch the Throne" (2011), "My Beautiful Dark Twisted Fantasy" (2010), "808s & Heartbreak" (2008), "Graduation" (2007) and "Late Registration" (2005) — all debuted in the top spot. The only album of his not to start off on top was his 2004 debut "The College Dropout."
© Copyright IBTimes 2023. All rights reserved.