Rihanna Twerks On Drake In The Official Music Video For 'Work' [WATCH]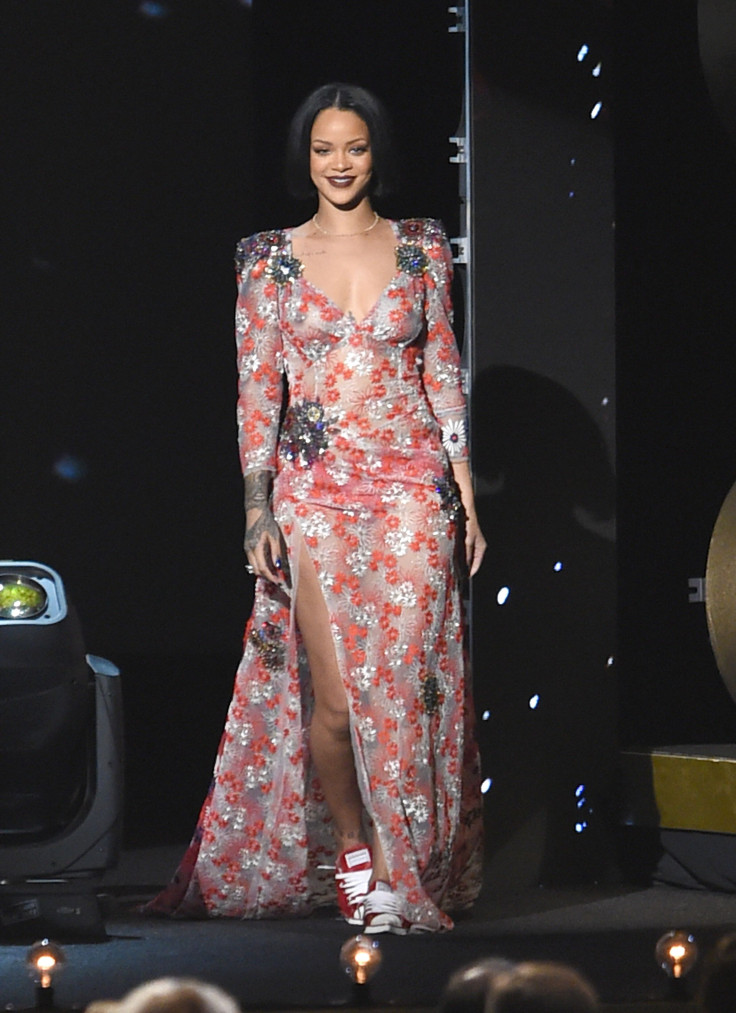 The official video for Rihanna's hit single "Work" is finally here and it's steamier than we could have imagined.
The video, released by Vevo, takes place inside a dancehall club called "The Real Jerk," which is actually a restaurant in Toronto, filled with patrons eager for a Rihanna performance. The 28-year-old Barbadian, shown sporting a red, green and yellow mesh maxi dress, makes herself comfortable in the middle of the dance floor where she sings, twerks and draws the attention of one Aubrey "Drake" Graham. Rihanna's catchy lyrics and hypnotic dance moves get the entire club dancing and, in time, the "Summer Sixteen" rapper makes his move.
As he raps his portion of "Work," Drake, 29, and former girlfriend Rihanna engage in a little bump and grind action sure to get "Aubrih" shippers talking.
(Warning: The below video is NSFW.)
Rihanna gave fans a glimpse at her steamy music video on Feb. 6. The Grammy award-winner shared behind-the-scenes videos with her Snapchat followers. As was previously reported, Rihanna was shown dancing and laughing — sans Drake — in the 10-second clips.
"Work" was the first single to be released from Rihanna's latest album, "Anti." The album was made available for free to Tidal users on Jan. 28 after the streaming service accidentally leaked the 13-song project.
The "Work" video is now available for Tidal users as well.
© Copyright IBTimes 2023. All rights reserved.