Kanye's Billboard No. 1 And Drake's '6' Apple Music Exclusive Show Changing Path To The Top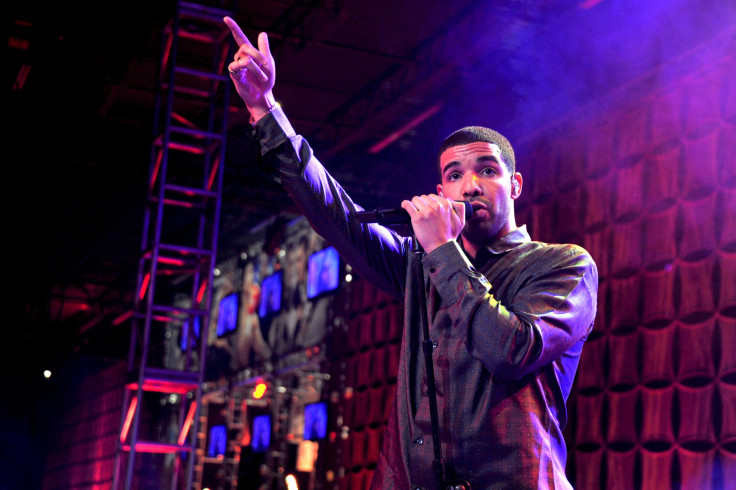 What a time to be alive — if you're one of the biggest music artists in the world, that is. Over the weekend, reports surfaced that Kanye West's "The Life of Pablo" had become the first album to debut at No. 1 on Billboard and BuzzAngle, thanks mostly to streaming services, and Drake announced that his hotly anticipated album "Views From the 6" would be available only on Apple Music.
Those two headlines are the latest to tell the story of how the mass adoption of streaming is changing the calculus for the world's most popular artists, who see a No. 1 record less as the ultimate goal and more as a notable marker on the way to higher objectives.
The first announcement shows we've arrived in an era the music business has been heading toward for years, where streaming is not simply a growing segment of music consumption but the dominant one. According to BuzzAngle Music, 70 percent of the consumption that put "Pablo" on the top of its own charts came from some 85 million streams of the album's songs, the highest ratio it had recorded in a chart-topping album. To put that 85 million in perspective, the records in BuzzAngle's top 10 albums list for that week gathered a total of 240 million streams, meaning "Pablo" by itself accounted for more than a third of the total streams generated by that week's 10 most popular albums.
Those streams came after an "unfinished" version of "Pablo" had been streaming for weeks exclusively on Tidal. That version, which West tinkered with very publicly for several days after it first appeared on the upstart streaming service, was up ahead of the official "Pablo" release not as some kind of an art project but as a way to entice people to sign up for a Tidal subscription.
It worked. Within weeks of that windowed release, Tidal announced it had more than 3 million subscribers and that "Pablo" had been streamed some 250 million times on its service.
West's decision to unofficially window "Pablo" on Tidal gave him the chance to drive interest in the album and in Tidal, a company in which he owns a stake. By contrast, Drake's decision is more about honoring a partnership with one of the world's largest retailers of music.
Last year, rumors circulated that Drake had signed a $19 million deal with Apple, a story no one has been able to confirm. Yet the reality is that Drake and the the devicemaker have been cozy for most of the past year: In addition to naming Drake one of the first hosts on Beats 1, Apple also paid for the rapper's wildly successful "Hotline Bling" video and featured his hit "Jumpman" in a recent ad for Apple Music.
Being aligned with the world's biggest company, and one of its highest-spending advertisers, seems like it will have a much greater long-term strategic value than ensuring that his album be immediately available everywhere right away on the day it's released.
While one can't state definitively that "The 6" will debut at No. 1, it will not face much in the way of competition. The closest thing to a high-profile album being released anywhere near it is the Kanye West-approved "Always Strive and Prosper," a new A$AP Ferg record due out April 22.
© Copyright IBTimes 2023. All rights reserved.