Kardashians Like Travis Scott For Kylie Jenner? Romance Gets 'Serious' Between Couple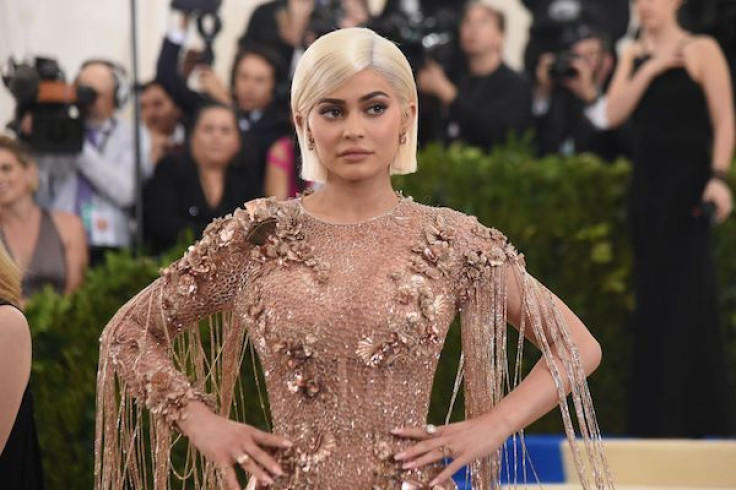 Kylie Jenner and new beau Travis Scott appear to be getting more serious with their relationship. The lip kit mogul is said to be enamored with the hip-hop artist, and even the Kardashian clan agrees that she and Scott are a good match.
On Thursday, an insider dished that 19-year-old Jenner and 25-year-old Scott are now "serious" about their romance. The two have become inseparable for the most part as they like to spend time with each other, the insider told Us Weekly. "They are spending a lot of time together. They're serious," the insider said.
"She's really into him and has known him for a long time," the insider said of Jenner, before adding that "her family really likes him." Kendall was specifically pointed out to have shown approval of her youngest sister's new flame. A good reason behind this is the fact that Kendall has been good friends with Scott for years.
READ: Kylie Jenner, Travis Scott have matching tattoos?
It does not come as a surprise that Jenner is getting serious with Scott. She got a new tattoo early this week. The new ink on the back of her leg is a small butterfly that matches the one Scott has on the same part of his leg. Fans have since speculated that Jenner did hers as a nod to her lover's "Butterfly Effect" song.
Jenner and Scott first went public with their romance at Coachella last April. They made headlines at the time after they were spotted cozying up to and looking smitten with each other. It was also the first time that the Kylie Cosmetics founder was seen with a new man since her split from longtime boyfriend Tyga.
Meanwhile, a "Hollywood Medium" episode featuring Jenner is getting attention online after fans noticed how the show could have influenced the young businesswoman's decision to officially let go of her ex-lover. When the episode was filmed, Jenner was still in an on-again, off-again relationship with Tyga. During the show, Jenner was warned that she should set the boundaries in an "unhealthy relationship," as pointed out by Daily Mail.
Show host Tyler Henry told Jenner that she should not let this man be on and off. "You have to say, 'No, no, you can't kind of dip your toes in and leave when you want and can't really commit.'" Jenner was then quick to respond: "I think I know who you're talking about."
© Copyright IBTimes 2023. All rights reserved.