Kylie Jenner Reveals Matching Tattoo With Travis Scott On Snapchat Months After Tyga Split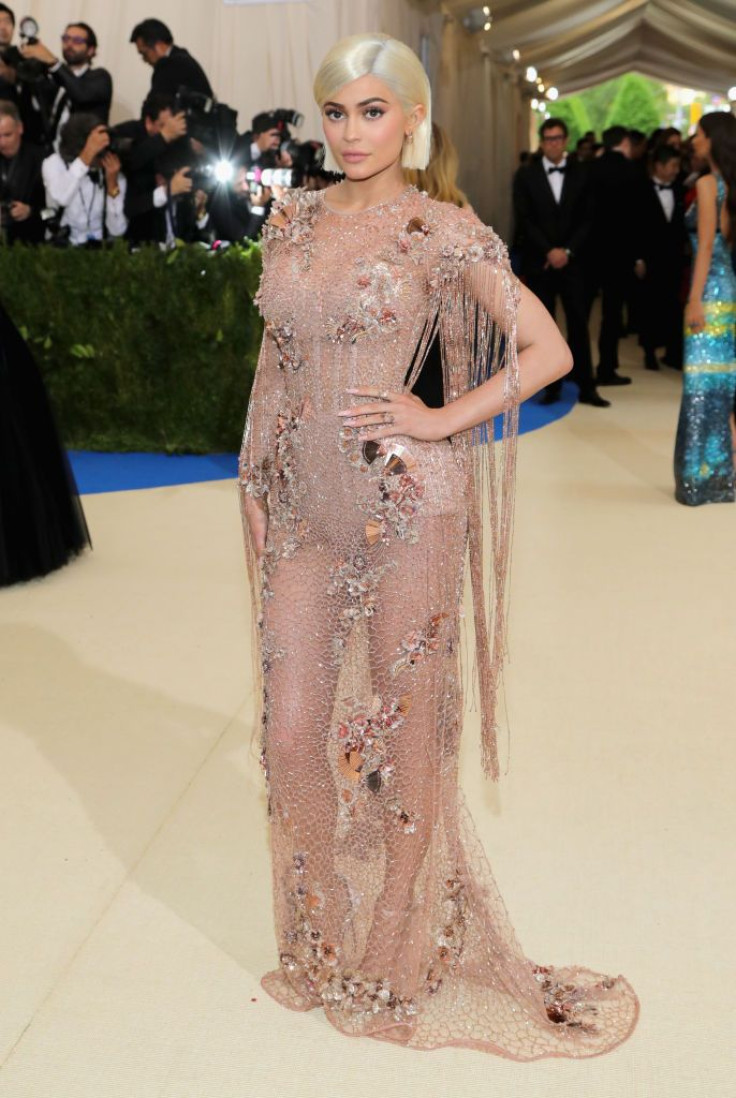 Although Kylie Jenner and Travis Scott have only been dating for around two months, the two seem to have already taken their relationship to the next level.
On Tuesday, the rapper revealed that he and his new girlfriend have matching tattoos. Jenner was the first to reveal that she received some new ink on Monday night when she posted a photo on Snapchat of a small butterfly on the back of her leg.
READ: Kylie Jenner and Travis Scott spotted kissing during casual date
Several hours later, Scott shared a photo of the same ink, in the same area that Jenner has her butterfly tattoo. In the past, the "Goosebumps" rapper has used the butterfly emoji to refer to Jenner.
On May 16, the rapper shared a photo on Instagram of himself and Jenner exiting a private plane. "Butterfly Effect," he captioned the photo along with several butterfly emojis.
A few weeks later on May 27, the rapper shared a Twitter post hinting that he was waiting on Jenner and used a butterfly emoji in his tweet. Shortly after that, she tweeted out the same butterfly. The "Life of Kylie" star and Scott have been romantically linked together since April following her split from boyfriend of three years Tyga.
Tyga recently released a new single called "Playboy," which many fans speculated was about Jenner. "She a superstar and got it bad for me / If I hang up, she call right back to me/ You cut her legs off / She crawls right back to me / I call it playboy tenacity," he raps in the song.
Although he does not mention her by name, same fans believe that the rapper is holding out hope that the two will get back together as they've done in the past.
Sources told People that despite their break up in April, there is a good chance the couple will eventually find their way back to each other. "They tend to take little breaks all the time and then get back together," the insider told the publication at the time of the split.
"It's definitely possible they'll work things out again," the source added.
The two also broke up shortly after going public with their relationship in 2015 when the rapper allegedly "broke her trust." At the time, a source told People that Jenner was finding it hard to remain in a relationship with the rapper.
"She's caught him lying and talking to other girls behind her back before, and this was the last straw," the insider explained. Following his behavior, the source revealed that Jenner "feels super betrayed and is just so pissed off, damaged and hurt about it."
Despite her ups and downs with Tyga, it seems like the reality star has gracefully moved on to a healthy relationship with Scott. During an appearance on "Watch What Happens Live With Andy Cohen," Jenner's older half-sister Kim Kardashian confessed that she was happy her sibling ended her relationship with Tyga.
READ: Kylie Jenner shares antisocial Instagram post after Tyga split
"You know, I feel like [there was] a lot of drama, and it doesn't mean he's a bad person at all," the star said.
"And what was great was that it was so easy, that split. There has not been any drama with her since," the "Keeping Up With the Kardashians" star explained.
Despite their budding relationship, Jenner and Scott have yet to address their romance.
© Copyright IBTimes 2023. All rights reserved.