Karina Vetrano Latest Update: Timeline Of NYC Jogger's Death, 'Piece Of Shit' Suspect Charged, Father Says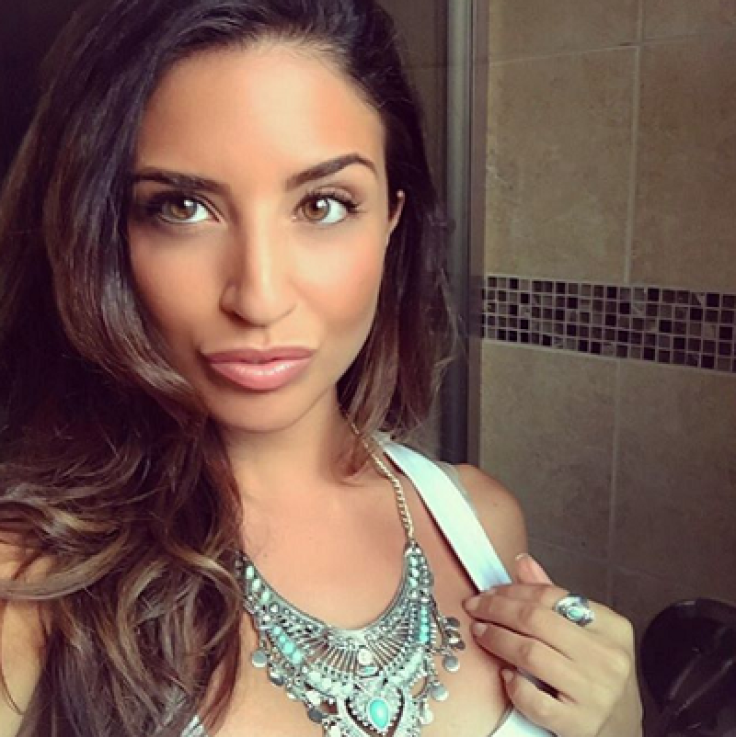 The father of a woman who was killed while jogging in New York City last summer was speaking out in no uncertain terms about his feelings toward the recently arrested murder suspect. Karina Vetrano, an aspiring writer and poet, was found strangled in a park in the Howard Beach section of Queens in August. Police took Chanel Lewis into custody over the weekend and charged the 20 year old with second-degree murder in connection with the death.
"Hello everyone. As you all know by now we have caught this piece of shit... He will pay for his crime," Philip Vetrano wrote on the Gofundme page he created to raise reward funds for information on his daughter's killer. "I want to thank all of you who have supported us so long."
Here's a timeline of the investigation.
Aug. 2, 2016
Karina Vetrano left her Howard Beach home to go for a run at around 5 p.m. She often jogged with her father, but this time her retired firefighter father was suffering from a back injury and couldn't go with her. He warned her about going alone, but she insisted she would be fine before leaving.
After nearly two hours passed and she didn't return home, her father ultimately called police. While searching nearby marshlands with law enforcement, Philip Vetrano found his daughter's body face down just 15 feet from the trail around 9 p.m. Police said she may have been strangled and sexually assaulted.
Aug. 3, 2016
The medical examiner's office performed an autopsy and ruled the death a homicide by strangulation.
Aug. 9, 2016
A Gofundme page was set up to raise a reward for information on Vetrano's killer. Within a day, the fund raised $77,000 dollars. It would eventually raise more than $290,000.
Aug. 18, 2016
Vetrano's parents held a press conference to call on a family member of an alleged suspect to turn the suspect in and collect the reward money, which at the time totaled more than $250,000.
"We know there is a family member of the killer that we need for them to come forward, to finalize this very quickly," Philip Vetrano said. "She is in great distress. We know she wants to make that call. Make that call. The [reward] money is there. I guarantee the money. If she waits any longer, someone else is going to claim that fund. The time is now to make that call and get that money. "
The Vetranos said investigators had "a number of strong leads" before then-Police Commissioner Bill Bratton contradicted that claim.
"We have no suspects. We're not close to an arrest," Bratton said.
Aug. 30, 2016
Police said they completed a profile of the killer based on DNA they collected from the scene of the crime. The profile didn't match anyone in a national or state DNA databases.
Aug. 31, 2016
Police released a sketch of man seen near where Vetrano was killed on the fateful day. Police didn't call the man a suspect or a person of interest, but emphasized they wanted to talk to him. The sketch was created based on the memory of a utility worker who saw the man near the park.
Sept. 21, 2016
NYPD Chief of Detectives Robert Boyce told the press that he believed an arrest would be made in the case. Authorities had received more than 170 calls about the case and detectives were pursuing 12 open leads, Boyce said.
Nov. 28, 2016
A controversial DNA analysis technique not used in New York state could be used to further the case and identify relatives of the killer, Newsday reported. But investigators dismissed the idea of using the "familial searching" technique.
"This is the most comprehensive DNA investigation we have done," Boyce said through a spokesman. "We have done everything we reasonably can do in terms of trying to get expanded DNA out of here."
Dec. 8, 2016
Queens District Attorney asked investigators to use the "familial searching" technique.
Dec. 13, 2016
Still without a suspect, police brought the FBI into the investigation. Together they release a detailed profile of Vetrano's killer.
"The person who committed the assault is likely familiar with the park for days, weeks, or months before the assault and was likely a familiar face to others who use the park on a regular basis," the police profile said. "Following the assault on Karina, he likely stopped visiting or living in the park abruptly. He may have moved his recreational activities or residence to another area of the borough."
Feb. 2, 2017
Flanked by local politicians, the Vetranos held a press conference to call for "familial searching" DNA testing to be used in their daughter's case.
The same day, police found their suspect.
Lewis had been questioned by police in late May after a resident saw him holding a crowbar and lurking around someone's backyard in Howard Beach, the Daily News reported. Lt. John Russo, who was working the Vetrano case, remembered Lewis and thought the man deserved a look. Police approached Lewis last Thursday, and he agreed to have his DNA tested. Police also found out that Lewis had sought medical treatment at a Brooklyn hospital emergency room the day after Vetrano was killed. Lewis said he had been attacked by muggers.
Feb. 4, 2016
Lewis's DNA matched the profile created from evidence found on Vetrano and her phone. Police arrested Lewis at his Brooklyn home late Saturday afternoon. The unemployed suspect didn't have a criminal record, but he had received three summonses since 2013 — all issued near Howard Beach. Lewis was ultimately charged with second-degree murder. Authorities said he confessed once he was in custody.
"He gave a detailed incriminating account of what happened — but he doesn't really explain why it happened. It was a very random thing," a law enforcement source told the Daily News. "He just came up on her and acted out. There wasn't any conversation. It was a chance encounter. There was no reason to believe he was stalking her. He just happened to come up on her."
Feb. 6, 2016
Authorities confirmed Lewis was the only suspect in the case.
"Everything we have revolves around one person," Boyce said at a news conference. "We only have one DNA profile from that case, and it's him."
Meanwhile, the public shouldn't "rush to immediate judgment," Lewis's lawyers.
"[Lewis] is entitled to fairness and due process," Legal Aid Society Chief Defender Tina Luongo said in a statement. The Legal Aid Society has a full team devoted to Lewis's defense, NBC's New York affiliate reported.
Lewis was being held without bail with an expected court date of Feb. 21.
FOR FREE to continue reading
✔️ Unlock the full content of International Business Times UK for free
offer available for a limited time only
✔️ Easily manage your Newsletters subscriptions and save your favourite articles
✔️ No payment method required
Already have an account?
Log in
© Copyright IBTimes 2023. All rights reserved.