Kat West Update: Mother Defends Son-In-Law Charged With Murder, Saying Daughter Fell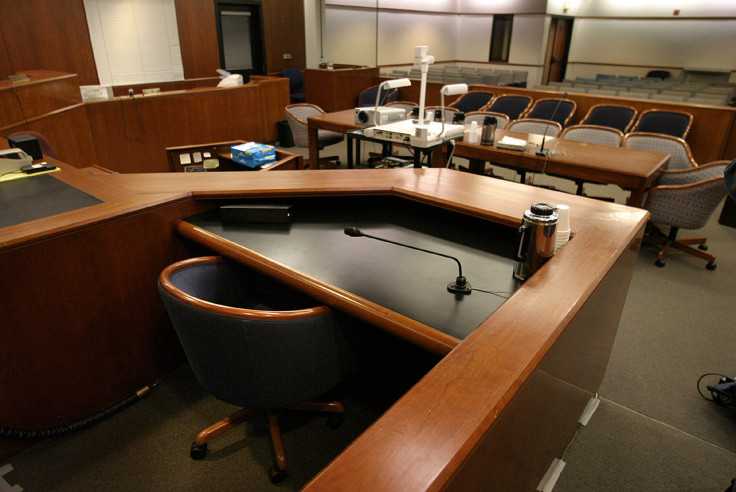 The mother of an Alabama woman, who lived a double life as an exhibitionist and was found dead in January, defended her son-in-law who was charged with murdering his wife Monday.
The body of Kathleen Dawn "Kat" West, 42, was discovered on Jan. 13, partially naked, across the street from her home in Shelby County, Alabama. A Lucid Absinthe bottle with West's blood was discovered near the body with only one set of fingerprints on it — Kat's husband Jeff West's.
Due to the violent nature of the crime, the judge refused to reduce Jeff's bond, which was set at half a million dollars. Appealing on behalf of her son-in-law, Nancy Martin, Kat's mother, testified before the court, saying she did not believe that Jeff had killed her daughter.
"He didn't do this," Nancy Martin said, according to AL.com. "He's a good man. He loved her with all his heart."
She added that her daughter was bi-polar and "fell all the time." Kat was also an alcoholic and have been often known jump on the trampoline or take off her clothes when she was drunk, her mother said, adding she believed that Kat died of a fall.
"I trust him with my whole heart," Martin said of Jeff.
Kat maintained an image on social media of a stay-at-home mother, giving no indication that she was registered with a subscription-only adult website where she went by the name Kitty Kat West. In order to gather clients and increase her viewership on the website, Kat also put up Twitter and Instagram accounts with the name Kitty Kat West, where she posted pictures of herself in revealing outfits.
Martin said she did not have any idea that her daughter was leading a secret life but was not surprised to learn of it.
"She wanted everyone to think she was beautiful," Martin said.
In addition, Martin said she did not believe that Jeff — a veteran who worked with military police while in the service and was promoted to corporal with the police force at Birmingham-Southern College — killed her daughter in a jealous fit.
"He wasn't jealous, he knew she was sick and needed the attention," Carolyn West, Jeff's mother said.
Carolyn added her son "took her (Kat) out to dinner" the night before her death, where "he had a couple of drinks. He went to bed and went to sleep. Kat kept drinking because Kat was an alcoholic," Fox News reported.
The motion filed by John Robbins, Jeff's attorney, stated that his client was being unlawfully detained and illegally denied liberty by the excessive bail amount.
"It (bail amount) should not be used a punishment,'' Robbins said. "Jeff is certainly looking forward to defending himself at trial of this case. There is absolutely no evidence that he is a flight risk. He was honorably discharged from Army after 21 years of service; he has no criminal record; he was gainfully employed up until his arrest; he has strong ties to the community; and he has a strong desire to clear his name."
Robbins added his client was "heart-broken" at the death of his wife and more than anything else, concerned about the welfare of the couple's 13-year-old daughter.
© Copyright IBTimes 2023. All rights reserved.