Kate Beckinsale On Harvey Weinstein: 'I Said No To Him Many Times'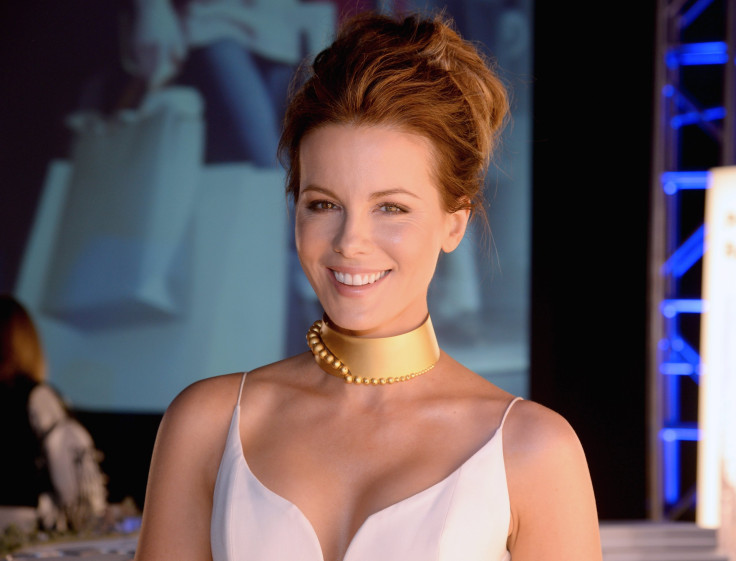 Kate Beckinsale has joined the list of actresses who have spoken up against Harvey Weinstein.
On Thursday, Beckinsale recalled her first encounter with the controversial film mogul. The "Underworld: Blood Wars" actress revealed that Weinstein came on to her when she was just a teen.
"I was called to meet Harvey Weinstein at the Savoy Hotel when I was 17. I assumed it would be in a conference room which was very common. When I arrived, reception told me to go to his room," Beckinsale wrote on Instagram. "He opened the door in his bathrobe. I was incredibly naive and young and it did not cross my mind that this older, unattractive man would expect me to have any sexual interest in him. After declining alcohol and announcing that I had school in the morning I left, uneasy but unscathed."
According to the "Van Helsing" actress, they met again after a few years, and the film producer asked her if "he had tried anything with me in that first meeting." Beckinsale then realized that Weinstein couldn't remember if he assaulted her or not.
"I had what I thought were boundaries - I said no to him professionally many times over the years-some of which ended up with him screaming at me calling me a [expletive] and making threats, some of which made him laughingly tell people oh 'Kate lives to say no to me,'" Beckinsale added. Unfortunately, she felt that standing up for herself harmed her career.
Beckinsale also recalled another incident where a male friend of hers warned a young actress who was going out with Weinstein. During the next day, he received a call informing him that he would never work in another Miramax film. By that time, the young actress was already sleeping with Weinstein.
"Let's stop allowing our young women to be sexual cannon fodder, and let's remember that Harvey is an emblem of a system that is sick, and that we have work to do," Beckinsale concluded in her post.
According to Us Weekly, a number of actresses have already come forward and shared their testimonies regarding Weinstein's alleged misconduct. The growing list of celebrities who have spoken up against the film producer includes Angelina Jolie, Gwyneth Paltrow, Ashley Judd and Asia Argento.
Meanwhile, Weinstein's wife, Georgina Chapman, has already decided to leave him. Just recently, an insider revealed that she is "actively looking for crisis PR," after a number of women came forward claiming that her estranged husband sexually harassed and assaulted them.
© Copyright IBTimes 2023. All rights reserved.