Kate Middleton Admits 'Big Pressure' When Naming Kids; Everyone In Maternity Unit Joyful To Meet Royal: Report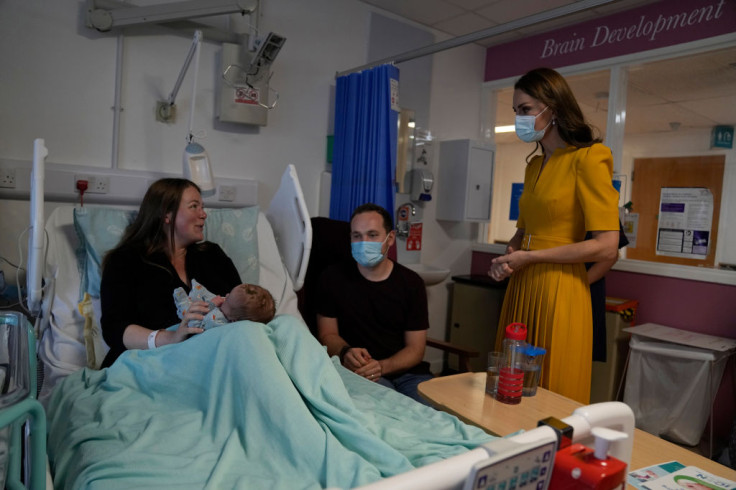 KEY POINTS
Kate Middleton talked about how she and Prince William named their three children during her recent engagement
The Princess of Wales said they knew the world was waiting for their kids' names, so she felt a big pressure
Middleton spoke with staff and families, and a health professional said it was validating to have the royal's support
Kate Middleton spoke with new parents and shared the struggles she and Prince William encountered when they named their three children.
The Duchess of Cambridge, 40, visited the maternity unit of the Royal Surrey County Hospital on Wednesday. Prince William's wife met the staff and several new parents with their newborns. She was shown around by Amy Stubbs, the deputy director of midwifery, who told People that the Princess of Wales easily connected with new parents.
During the visit, Middleton shared that just like other parents, she and her husband took time to pick the names for their three children — Prince George, 9, Princess Charlotte, 7, and Prince Louis, 4.
"She just really talked about her own children, including how they chose their names. A lot of the new mums and dads are thinking about how to choose names for their babies, and they spoke with her about how Kate and William made their choice," Stubbs said.
"She said they were their favorite names and that obviously the world was waiting for them to name their children — and that felt like quite a big pressure!" Stubbs added with a laugh.
Middleton visited the hospital in Guildford, England, to understand the best practices in maternity care. The Duchess of Cambridge has dedicated her work to helping improve care for mothers and children across the United Kingdom.
"She was just delightful. She spent a lot of time talking to a lot of the staff and meeting mums and dadas and new babies across the whole service," Stubbs added. "It was a really joyful for everyone to have that opportunity and hugely validating for us as a service for her to take the time out to visit us."
The healthcare professional told People it was "fantastic" to feel the royal's support for maternity services. She noted that Prince William's wife was "particularly interested in maternal mental health" and how the hospital supports the new moms' well-being throughout their pregnancy and in the early post-natal periods.
"She particularly spent a lot of time talking to staff and families about that aspect of care and how that felt for them," Stubbs said.
Middleton focused much of her work in recent years on mothers, babies and early childhood. In 2021, she launched the Centre for Early Childhood to accelerate the long-term mission of helping children and families. She also continued to advocate for greater awareness of the importance of early childhood development.
Earlier this year, Middleton visited Denmark to meet the experts, parents and practitioners from the country and learn their strategies for early childhood development. She spent two days in the country during her solo royal tour.
"Denmark is a beacon of best practice in its approach to the early years which values the roles of parents and results in both communities of support and government policies that underpin the best start in life," Middleton said in a video she shared on Instagram when she announced the royal tour.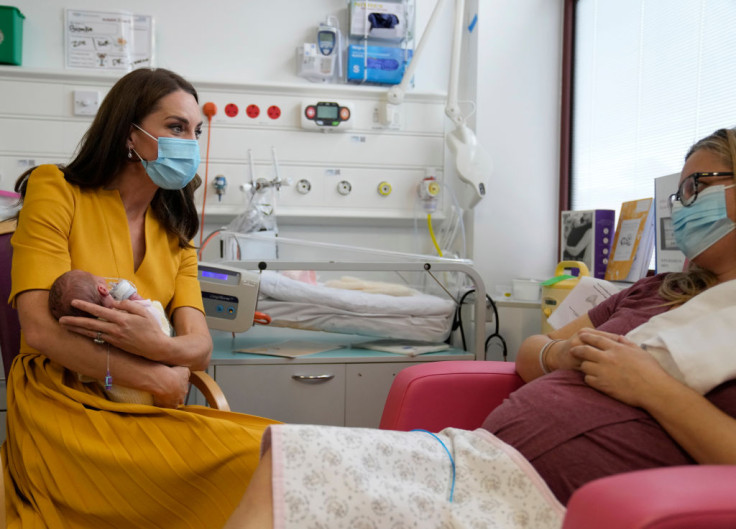 © Copyright IBTimes 2023. All rights reserved.