Prince Harry Passing On His 'Unhappiness' By 'Blaming' Royal Family, His Biographer Claims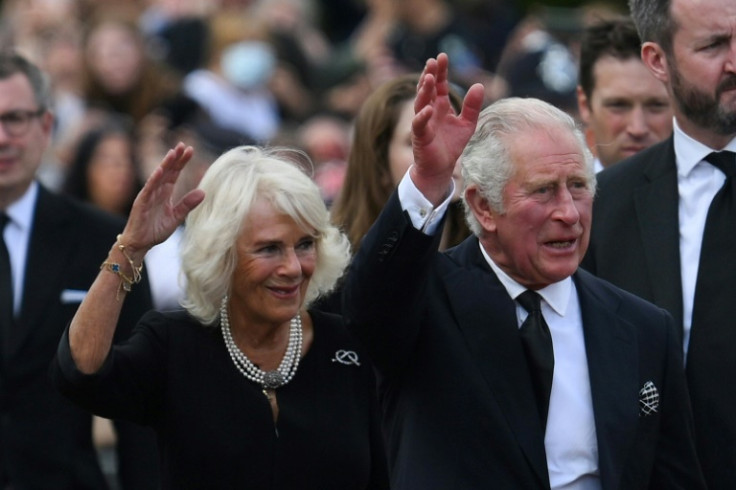 KEY POINTS
Prince Harry's views of any member of his family have "gone down the drain" since he married Meghan Markle, his biographer Angela Levin claims
The journalist suggested that this includes Camilla, whom Harry reportedly once praised as "wonderful"
The author claimed that Harry may be "passing on his own unhappiness" by "blaming all the royals"
Prince Harry's view of anyone in the royal family has "gone down the drain" since his marriage to Meghan Markle, his biographer has claimed.
British journalist and royal author Angela Levin made the claim while discussing Prince Harry and Prince William's current relationship with their stepmother and King Charles III's second wife, Queen Consort Camilla, during an interview on Sky News Australia to promote her new book, "Camilla: From Outcast to Queen Consort."
Levin, a veteran journalist on royal affairs who accompanied Prince Harry on his royal duties for a year to write her 2018 biography of the Duke of Sussex, told host Erin Molan that Prince Harry's relationship with Camilla appeared to be good around the time she and King Charles got married in 2005, but that might not be the case now.
"With Harry, he said when [Camilla] and Charles got married that she was a wonderful woman. You know she's got to put up with that. I think she's terrific. But I think his views of anybody in the royal family since his marriage have gone down the drain," Levin claimed. "I think he's passing on his own unhappiness through blaming all the royals."
On the other hand, the "Harry: Biography of a Prince" author said she believes the Queen Consort enjoys a better relationship with Prince William and Kate Middleton.
"With Prince William, it's absolutely good. With Catherine, it's very good. She often goes out with Camilla and King Charles to see art exhibitions. William's not so keen on that, but [Kate] goes. They're very warm," Levin said of the relationship of the senior royals. "There's a marvelous picture in the papers today of the four of them standing together, smiling, looking very relaxed. [It has a] 'we're working together' sort of feeling."
On Saturday, Buckingham Palace released a photo of King Charles, Queen Consort Camilla, Prince William and Middleton, who have been dubbed by some in the media as the new "Fab Four" following Prince Harry and Markle's exit from the royal family.
The snap was taken by photographer Chris Jackson on Sept. 18 at a reception held for heads of state and official overseas guests on the eve of Queen Elizabeth's funeral.
Prince Harry and Markle were noticeably absent as they were "uninvited" from the event, according to reports. The Duke and Duchess of Sussex reportedly initially received an invitation to attend the reception alongside the other members of the royal family, but it was later announced that the gathering was exclusive for working royals.
Prince Harry and Markle stepped back from royal duties in 2020. They have since moved to California, where they live with their two children, Archie, 3, and Lilibet, 1.
But the Duke and Duchess of Sussex joined the rest of the royals at the Queen's state funeral and committal service on Sept. 19 before flying back to California the following day.
On Monday, photographer Misan Harriman posted two new photos of Prince Harry and Markle, taken during the One Young World Summit in Manchester, England. The duchess gave a speech at the event three days before Queen Elizabeth II died on Sept. 8.
The timing of the photos' release raised some eyebrows because they were taken last month but made public just two days after Buckingham Palace shared the new royal portrait.
"The timing of this 'new' photo is hysterically transparent. The Sussex PR is in overdrive in their relentless thirst for relevancy," one Twitter critic wrote.
Prince Harry and Markle, who are no longer active on social media, have not released a statement on the photos shared by Harriman.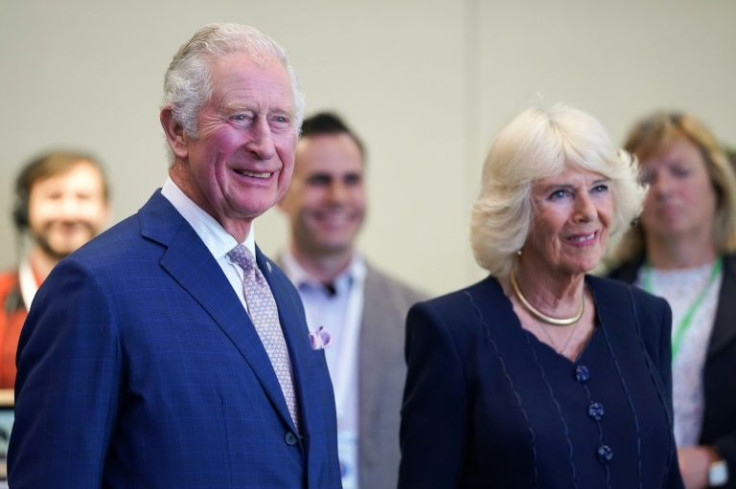 © Copyright IBTimes 2023. All rights reserved.