Kate Middleton Always 'On Top' Of Meghan Markle In This Matter
Kate Middleton is always on top of Meghan Markle in this aspect
The Duchess of Cambridge and Duchess of Sussex are often compared. Many royal fans pit them against each other in terms of their fashion and royal duties. However, there's one area where Middleton will always be on top of Markle – their height.
According to The Sun, Markle stands 5 feet and 6 inches tall as revealed on her old CVs when she was still acting. She is actually taller than the average British woman, who is only 5 feet and 4 inches tall.
However, Middleton is three inches taller than her sister-in-law. Prince William's wife stands 5 feet and 9 inches tall.
Due to Middleton's towering height and slim frame, some find her "too skinny." Earlier this year, some netizens feared for her health. One said that Middleton was "the thinnest she's been in years."
There were rumors that Middleton had stopped eating due to her anxiety over Markle's "disruptive demands." An unnamed source claimed that Middleton was taking the situation really hard that she got stressed.
However, some royal fans think that Middleton's frame is normal because she is naturally slender.
"While I have never seen her in person, she seems to look normal. Her build seems to be a smaller but sturdy frame and she does not have that gaunt look that most underweight women have," Rhonda Karlsson, a consultant, wrote.
Another online user said that she doesn't think there are any health issues with Middleton's body frame. For her, the royal mom of three is "clearly very healthy" with great hair and skin.
In related news, Middleton's mom, Carole Middleton, might have a secret favorite from the Duke and Duchess of Cambridge's brood. Middleton's parents offer personalized cakes at their family business Party Pieces.
Many of the cakes are named "George" while some are named "James" and "Archie." There were no reference to Princess Charlotte, Prince Louis or to Pippa Middleton's son Arthur Matthews.
Prince George is reportedly very close to Carole. The third-in-line to the throne reportedly goes out a lot with his grandmother and they sometimes go to the beach together.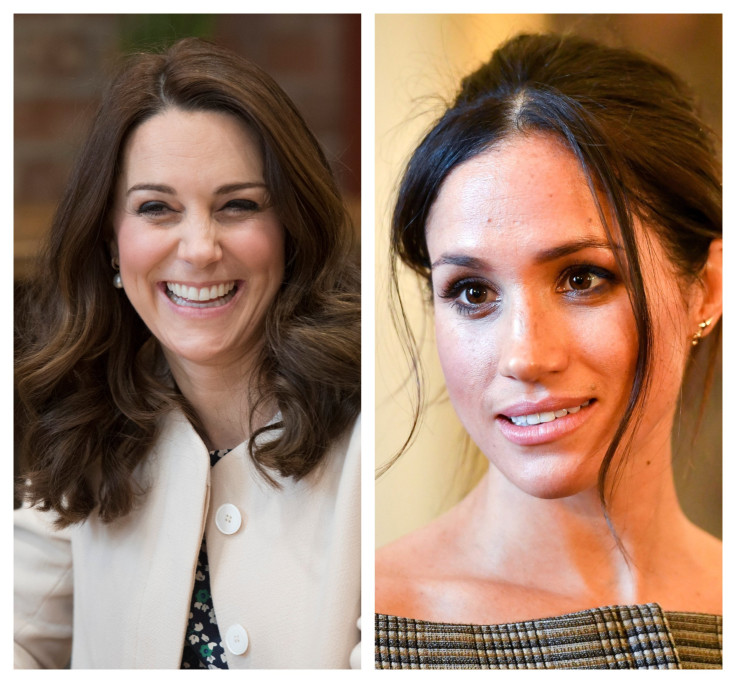 © Copyright IBTimes 2023. All rights reserved.