Kate Middleton Banned From This Pregnancy Tradition; Meghan Markle Allowed But Criticized
Kate Middleton was banned from doing a pregnancy tradition that Meghan Markle did but was criticized.
For months there have been rumors claiming that the Duke and Duchess of Cambridge are expecting their fourth child already. Many are also convinced that the Duke and Duchess of Sussex are having their second baby. If the rumors are true, Middleton won't be hosting a baby shower unlike the Duchess of Sussex.
A baby shower is a popular pregnancy tradition in America where the expectant mom is showered with gifts from her closest friends. However, royals do not practice this.
According to Victoria Arbiter, a lavish baby shower is seen as "highly inappropriate." Another reason that royals don't practice this is because they are not allowed to accept gifts.
Despite this, Markle did a luxurious baby shower in New York with her close friends. The star-studded baby shower was held at the five-star The Mark Hotel and was co-hosted by her close pal Serena Williams.
Markle's baby shower reportedly cost $200,000 and was celebrated in a "showbiz style." A source said that Markle's baby shower was "privately funded" but some still criticized Markle.
"I don't care who paid for Meghan's private jet but it is an absolute outrage that given our country's poverty and homelessness, she is lording it up like this. She really should know better. Disappointing," Katie Hind, Mail on Sunday Showbiz Editor, wrote on Twitter.
Markle's wardrobe during her extravagant baby shower reportedly cost $10,994.40, which was too much compared to the average U.K. salary which is only $35,535. During the event, Markle was seen wearing Courrèges Vintage Haute Couture Black Coat that is estimated to cost $2,201.
She paired it with $375 Stuart Weitzman pumps and Le Specs cat-eye sunglasses worth $73.90. Markle also accessorized with Bar Jewellery bracelet ($358), Pippa Small diamond earrings ($645) and a Solange Azagury-Partridge ring ($800). Although Markle spent for her outfits, many were not impressed that she spent too much on a casual outing.
The palace has not confirmed any royal pregnancy at the moment, but many believe that Middleton, Markle and Princess Eugenie are expecting. So, the royal family might welcome three royal babies next year.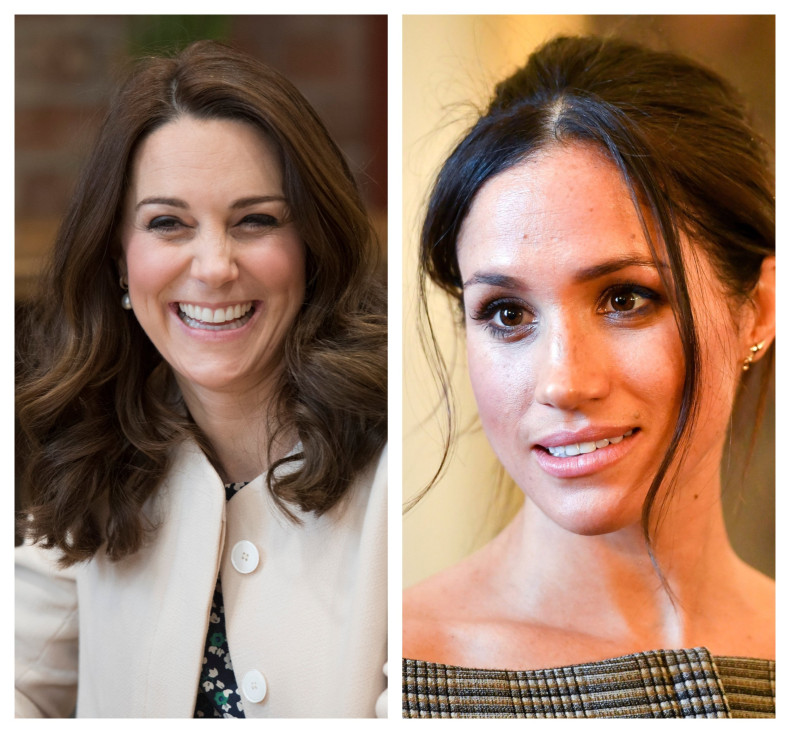 © Copyright IBTimes 2022. All rights reserved.