Kate Middleton Delivers First Public Speech: Duchess Apologizes for William's Absence [FULL TEXT]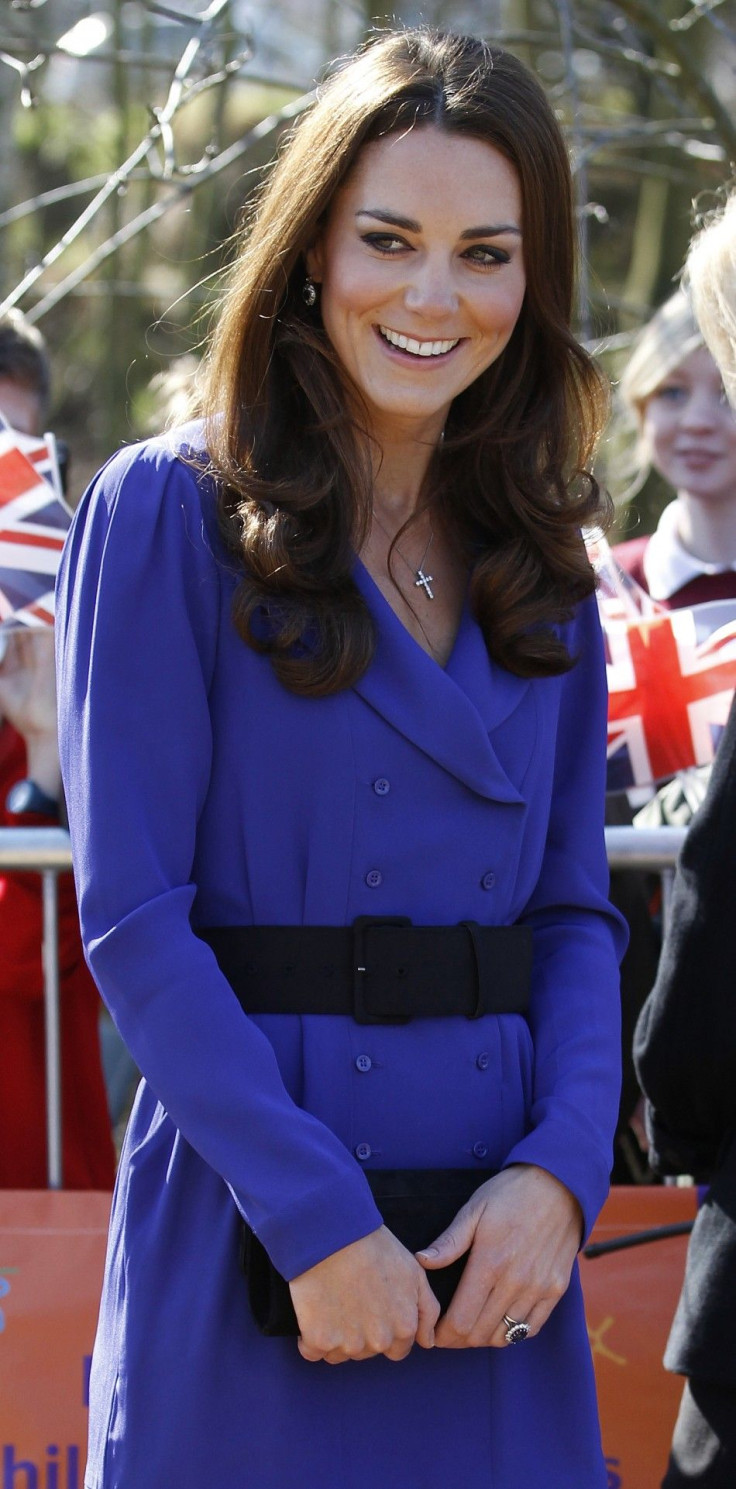 Kate Middleton delivered her first public speech as Catherine, Duchess of Cambridge, on Monday. And she opened with an apology for the absence of her husband, Prince William, the Duke of Cambridge.
I am only sorry that William can't be here today; he would love it here, the Duchess said in front of a small crowd at the East Angelia Children's Hospice at the Treehouse center in Ipswich, eastern England. Outside the hospice, more than 600 supporters and royal enthusiasts (bearing flags, flowers and cameras) greeted the Duchess on her arrival.
The Duchess was on hand to officially open the new hospice, which she described as a place for family and fun. The sweet, calm and composed speech, which she wrote herself, lasted just over two minutes.
Middleton, 30, donned a blue Reiss dress with a black belt and black heels. According to People, the dress once belonged to her mother, Carole, who wore it nearly two years ago to Ascot.
The Duchess and Duke of Cambridge are expected to reunite in the next few days, following William's posting in the Falkland islands, which he began some six weeks ago.
Here is the full text of Kate Middleton's first public speech. Scroll down for a video of the speech, courtesy of the Washington Post and the Associated Press.
First of all, I'd like to say thank you. Thank you for not only accepting me as your patron but thank you also for inviting me here today. You have all made me feel so welcome and I feel hugely honored to be here to see this wonderful center.
I am only sorry that William can't be here today; he would love it here. A view of his - that I share - is that through teamwork, so much can be achieved.
What you have all achieved here is extraordinary. You as a community have built the Treehouse; a group of people who have made every effort to support and help each other. When I first visited the hospice in Milton, I had a pre-conceived idea as to what to expect.
Far from being a clinical, depressing place for sick children, it was a home. Most importantly, it was a family home, a happy place of stability, support and care. It was a place of fun. Today I have seen again that the Treehouse is all about family and fun.
For many, this is a home from home -- a lifeline, enabling families to live as normally as possible during a very precious period of time. What you do is inspirational -- it is a shining example of the support and the care that is delivered, not just here, but in the children's hospice movement at large, up and down the country.
The feelings you inspire -- feelings of love and of hope -- offer a chance to families to live a life they never thought could be possible.
So thank you again for inviting me here today. I feel enormously proud to be part of East Anglia's Children's Hospices and to see the wonderful life-changing work that you do. Thank you.
© Copyright IBTimes 2023. All rights reserved.