Kate Middleton Gives Rare Update On Youngest Child Prince Louis: 'He's A Big Boy Now'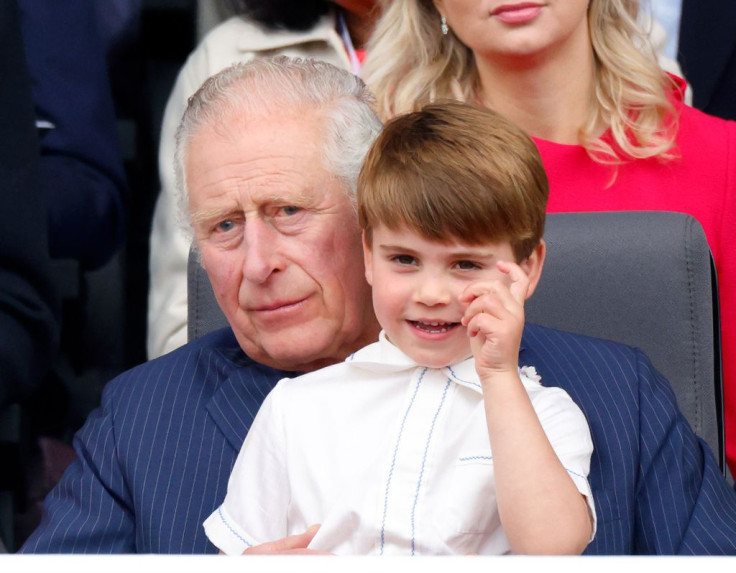 KEY POINTS
Kate Middleton met staff and new mothers during a visit to the Royal Surrey County Hospital
The Princess of Wales said she feels her youngest child, Prince Louis, is growing up so fast
Middleton also recalled her eldest son Prince George when she met a newborn at the hospital
Prince William and Kate Middleton don't have a baby at home anymore because Prince Louis is already a "big boy," according to the royal mom.
On Wednesday, the Princess of Wales visited the maternity unit of the Royal Surrey County Hospital in England.
While speaking to staff and new parents at the hospital, Middleton made a relatable revelation about her own children with Prince William: Prince George, 9, Princess Charlotte, 7, and Prince Louis, 4.
"I keep thinking Louis is a baby, but he's a big boy now. It just feels like yesterday," Middleton said as she met a baby named Giles Talbot-Erasu, Hello! reported.
She also shared that the newborn's cozy position reminded her of her eldest son.
"George was so huddled up too, he spent quite a few days like that," she said.
This wasn't the first time Middleton has spoken about how fast Prince Louis is growing up. When she visited the Little Village baby bank's hub in Brent, London, in July, the royal made a similar remark about her youngest, People reported.
"I keep thinking Louis is my baby, but he's a proper boy now," Middleton said of her young son, who made headlines for his silly antics at Queen Elizabeth's Platinum Jubilee celebrations in June.
Prince Louis went viral during the four-day Platinum Jubilee festivities after he was captured on camera making a series of faces, sticking out his tongue and putting his thumb to his nose while wiggling his remaining fingers at his mom during a pageant parade.
The 4-year-old was also seen hilariously reacting to the loud airplanes flying overhead with his mouth open and his eyes squeezed shut during the family's official balcony appearance.
Prince Louis' cheeky moments garnered massive attention online, with former White House press secretary Jen Psaki even playfully tweeting: "As a parent of a 4-year-old not in line to the throne, Prince Louis, we see you and we understand you."
Prince William and Middleton later poked fun at their son's viral moments in a statement following the Jubilee celebrations.
"We all had an incredible time, especially Louis...," they wrote on social media, adding eyes emoji.
During her Wednesday visit to Royal Surrey County Hospital, Middleton also revealed that she felt "big pressure" when choosing names for their three kids because "the world was waiting for them to name their children," deputy director of midwifery Amy Stubbs told People.
"She was just delightful. She spent a lot of time talking to a lot of the staff and meeting mums and dadas and new babies across the whole service," Stubbs, who gave Middleton a tour of the maternity unit, said of the princess' visit. "It was really joyful for everyone to have that opportunity and hugely validating for us as a service for her to take the time out to visit us."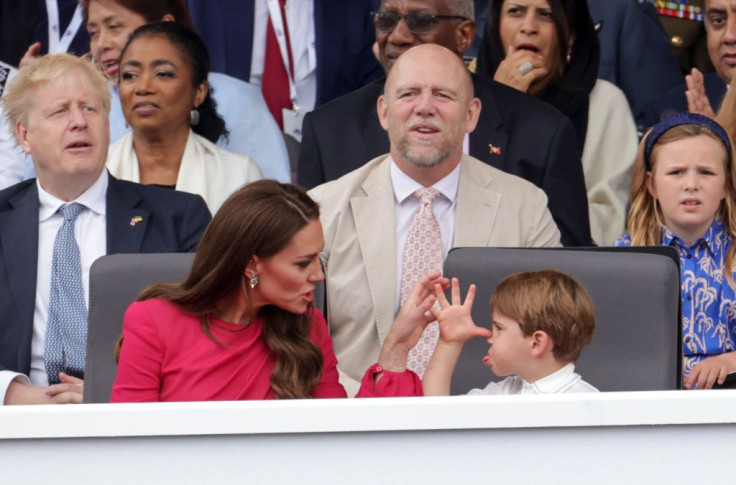 © Copyright IBTimes 2023. All rights reserved.