Kate Middleton Heartbreak: William's Wife 'Dramatically Sadder' Without Harry In Her, Children's Lives
KEY POINTS
Kate Middleton is dramatically sadder without Prince Harry
Kate Middleton and Prince Harry used to be very close
Kate Middleton and Prince Harry mirrored each other and exhibited like-minded thinking before Meghan Markle
Kate Middleton used to be very close to her brother-in-law, Prince Harry. But after the latter tied the knot with Meghan Markle, they seem to have drifted apart.
While speaking with Express, body language expert Judi James claimed that the Duchess of Cambridge's life has become dramatically sadder after she lost touch with Prince Harry.
"Looking back at Kate's body language with her brother-in-law since her first appearances as William's wife it is clear the pair shared strong bonds and that Harry held a unique role in her life as a royal. While William often looked like the rather cautious and more serious brother, Harry was very much the fun and rebellious sibling who was always busy making Kate laugh during even the more traditional and strait-laced royal events," James said.
The expert also said that Prince Harry and Middleton's body language was often mirrored, which also suggested like-minded thinking between them. Years ago, the Duke of Sussex also helped take some of the pressure off his sister-in-law's shoulders during their formal royal appearances.
According to James, Prince Harry was also an important figure in the lives of Prince William and Middleton's children.
"Harry has also recently spoken about his role as what sounds like George's 'fun uncle', telling how he and George would always have some rough and tumble when they met, meaning Harry was like a fun younger brother to Kate and the fun uncle to her son," she said.
Earlier this month, James also analyzed some of Prince Harry and Middleton's photos together and said that the two royals oftentimes appeared to be very playful when they are around each other.
It is also evident that Prince Harry enjoyed Middleton's company because they couldn't stop smiling, and they also engaged in prolonged eye contact. As such, James said that it is unlikely for Prince Harry to be having problems with Middleton. Rather, it is the Duke of Cambridge and the Duke of Sussex that are at odds with each other.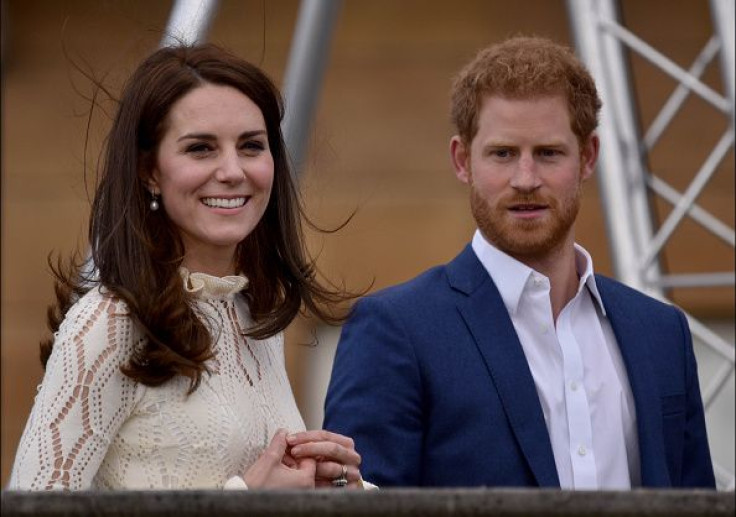 © Copyright IBTimes 2023. All rights reserved.