Kate Middleton 'Humiliated' After Prince William's Shocking Behavior In Nightclub
Kate Middleton was humiliated by Prince William's shocking behavior.
The Duke and Duchess of Cambridge dated for almost a decade before Prince William proposed to Middleton. During their courtship, there were times when things weren't smooth. In fact, they had two major breakups.
According to Martina Bet of Express, after Prince William and Middleton dated for five years, things got rough and they broke up in 2007. The second in line to the throne reportedly felt claustrophobic and that there was no more fun with Middleton.
Meanwhile, Middleton didn't like the royal's behavior following their split. She felt "humiliated" after the Duke of Cambridge was seen gleefully telling a group of seven friends, "I am free."
After a couple of days, Prince William was photographed dancing in a podium in Bournemouth next to a pretty Brazilian girl. Prince William's photos were splashed across every newspaper.
Middleton wasn't happy about it because Prince William's actions made her look bad. And so she confronted Prince William.
"But after his recent behavior, she gave him an ultimatum and told him that over the time he behaved like that in public he was cheapening her image as well as his own," an alleged friend of Middleton's said.
"She told him she wasn't prepared to be treated like a doormat and that his carefree behavior was affecting her image," the friend added. "In the past, she had always let go of things like that, but this really bothered her."
In related news, Meghan Markle also reportedly offended and humiliated Prince Harry when she decided to redesign her engagement ring. The Duke of Sussex poured time and effort in designing the band before he proposed to Markle, but the actress was reportedly not happy with how it looked.
Unfortunately, after she modified it, the ring reportedly looked similar to the one Markle's first husband, Trevor Engelson, gave to her and it didn't sit well with Prince Harry.
According to the insider, Prince Harry was just trying to keep his silence about the matter. However, it remains unknown how long the new father could keep his ill feelings about the issue.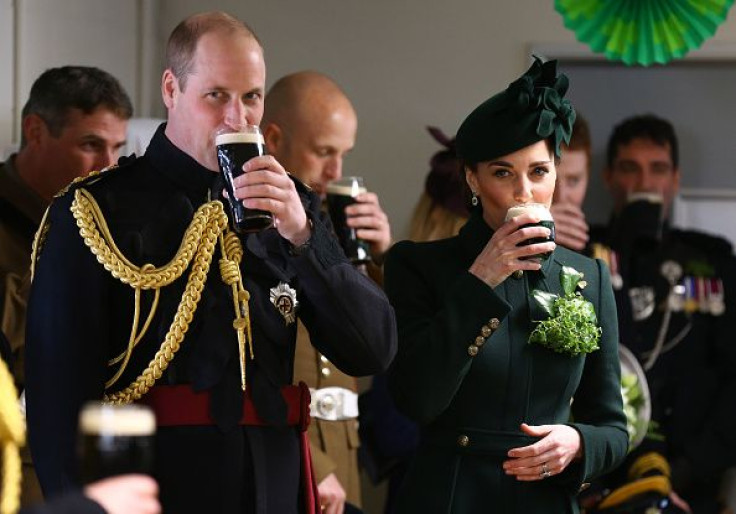 © Copyright IBTimes 2023. All rights reserved.