Why Does Meghan Markle Look Younger Than Kate Middleton? Netizens Discuss
Netizens discuss why Meghan Markle looks younger than Kate Middleton.
The Duchess of Cambridge and Duchess of Sussex are often pitted against each other. The two royals are close in age, well-dressed and married to royal princes, so the comparison is inevitable.
One royal fan took to Quora and asked why Markle looks younger than her sister-in-law. The same netizen added that Middleton looks older and appears to be in her early 50s. The question garnered various reactions from other royal fans.
"Meghan looks younger mostly because her biracial skin is a rich 'cafe au lait' brown, and doesn't show wrinkles, and I'm sure that she practices comprehensive skin care to support her look. I don't think that Catherine looks quite old enough to be in her 50's, but her pale skin shows expression lines more than a face with darker, more 'olive' skin," Pamela Harvey, a royal follower, commented.
Susan C. Weber agreed that there are photos where Middleton looks considerably older than her age. She added that people don't age at the same rate.
There are individuals who look great in their 20s but not so much when they are in their 40s and maybe the Duchess of Cambridge belongs to that category, Weber explained. Also, she felt that Middleton is too thin and this makes Prince William's wife look "tired" and "prematurely drawn." Her skin also wrinkles easily compared to Markle's.
Meanwhile, many netizens disagree that Middleton looks older than her age. According to them, Markle looks her age and Middleton doesn't look like she's in her 50s.
"I completely disagree with your statement. Catherine certainly looks no younger than she is, but I wonder upon what premiss you state she looks in her early 50s- ie about fifteen years older than she is. Meghan probably owes a lot to being an expert on make- up and lighting ,from her beloved Daddy!" Nigel Jennings wrote.
Even if there are rumors that Middleton and Markle are feuding, according to an insider, Prince Harry's wife is not competing with Prince William's spouse. Markle is reportedly fully aware that Middleton will be queen one day.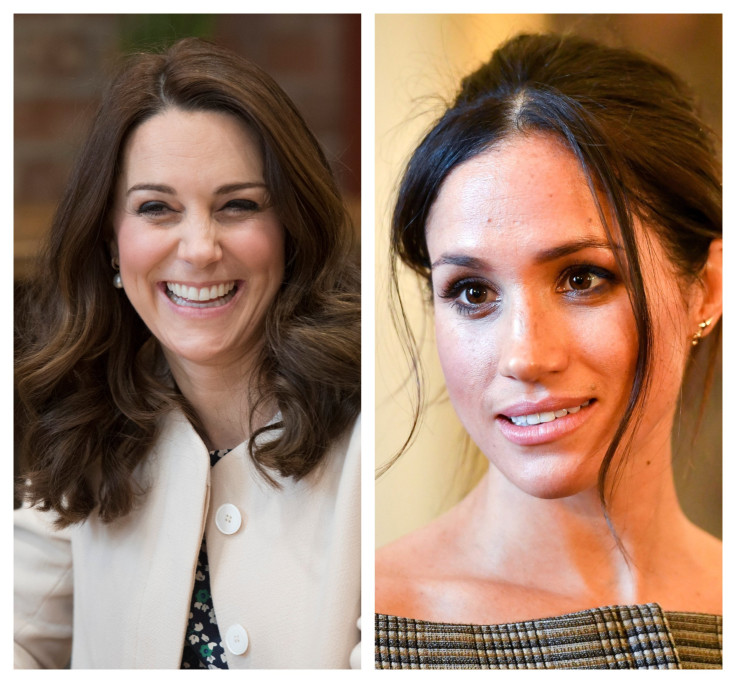 © Copyright IBTimes 2023. All rights reserved.