Kate Middleton, Meghan Markle's Feet Reveal Their Similarities, Differences From Princess Diana
Kate Middleton and Meghan Markle are not similar to Princess Diana, according to a foot reading expert.
Middleton and Markle are often compared with each other or with Princess Diana. According to Jane Sheehan, a solestry expert, Prince Harry's bride-to-be and Prince William's wife have similar traits and both are different from their mom.
Sheehan noted that the Duchess of Cambridge and the future royal are born leaders. Meanwhile, the late Princess of Wales was more trusting and would "rather spend time with people she had known for years."
"Meghan has an elongated second toe, which means she has natural leadership qualities," Sheehan said. "This particular feature is separate to the feelings and emotions link to the second toe, but down to research that shows, time and again, leaders are often found to have this trait. She also has a short big toe, which indicates she's a multi-tasker."
Just like her future sister-in-law, Middleton has an elongated second toe. "The only difference is that Kate's fourth toe is slightly curved towards the big toe — if it was massively curved, it would show someone who was a hoarder, but this slight curve means a collector," the expert continued.
Meanwhile, the People's Princess' feet showed that she saw the best in the people around her.
"The fourth toe on Diana's left foot was curved towards her big toe showing she'd rather spend time with people she'd known for years," Sheehan added. "She also wouldn't notice when these old friends were changing into enemies. If something negative happened, she'd think, 'They're not really like that — I've known them for years.'"
In related news, many believe that Markle will be the next Princess Diana. Andrew Morton thinks the same. In fact, the royal biographer compared the two. However, some royal fans do not agree that Markle compares to her future mother-in-law.
"How can Andrew Morton even try to compare Meghan to Princess Diana!!" Rachell Okin wrote on Twitter. "She wishes she was like her! Kate is following in Diana's footsteps far more. I don't see Harry & Meghan growing old together! What does Andrew actually know anyway!"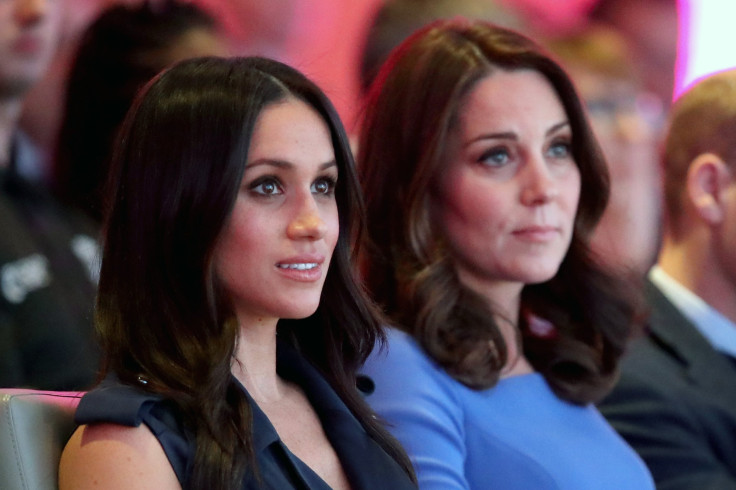 © Copyright IBTimes 2023. All rights reserved.
FOLLOW MORE IBT NEWS ON THE BELOW CHANNELS