Kate Middleton 'Outraged And Hurt' By Prince Harry's Memoir 'Spare': Royal Expert
KEY POINTS
Tom Bower called Prince Harry's attacks in "Spare" against the Waleses "disgraceful"
The "Revenge" author felt Prince Harry deceived the royal family by not warning them about his book
Bower predicted Meghan Markle will release her own tell-all book
Kate Middleton is not happy about the revelations and allegations that have emerged from Prince Harry's book, according to reports.
Excerpts of "Spare" started being published days ahead of the book's release date, and some of the stories, which include a now-infamous feud over flower girl dresses, were not flattering to the Princess of Wales.
Prince William's wife is "outraged and hurt," British journalist and investigative reporter Tom Bower told Page Six.
The royal biographer called Prince Harry's attacks "grotesquely gutter" and "disgraceful," considering that his book was finished when he and his wife, Meghan Markle, attended Queen Elizabeth II's funeral in September last year.
"The deception of Harry at the Queen's funeral knowing what he'd written about Kate and William and his father, without giving a hint of what was to come, it's just unbelievable," Bower told the outlet.
The "Revenge: Meghan, Harry and the War Between the Windsors" scribe also predicted that Markle may release her own tell-all book in the future because "this is the way they're going to make their money for some time now."
International Business Times could not independently verify the claims.
An anonymous insider previously told Us Weekly that Prince William and Middleton were "very upset" over the memoir, and it reportedly "hit them very hard."
"Kate feels that Harry's actions are atrocious," another unnamed tipster told the outlet. "She is appalled at him for dragging her name through the dirt and is finding it hard to forgive."
In his book, Prince Harry detailed an "awkward moment" between his wife and sister-in-law that happened moments before they made their first appearance as the "fab four" at the 2018 Royal Foundation Forum. He claimed that Middleton was not happy when Markle borrowed her lip gloss when she forgot hers.
"Kate, taken aback, went into her handbag and reluctantly pulled out a small tube," Prince Harry wrote, Page Six reported. "Meg squeezed some onto her finger and applied it to her lips. Kate grimaced."
The Duke of Sussex also alleged that Middleton wanted all the flower girl dresses to be remade four days before his May 2018 wedding to Markle because Princess Charlotte's didn't fit properly.
Eventually, she agreed to visit Markle's tailor to have it altered, but Prince Harry wrote that he later found his then-fiancée in tears "on the floor" following the altercation. The next day, Middleton brought over flowers and a card and apologized, according to Harry.
Elsewhere in the tome, Prince Harry claimed that Prince William and Middleton had encouraged him to dress up as a Nazi for a 2005 costume party. It became one of his biggest scandals, and the Invictus Games founder, who was 20 at the time, apologized for his "poor choice of costume" after photos from the party were leaked.
However, Prince Harry also complimented his sister-in-law in his memoir when he looked back at the controversial costume party.
"She was carefree, sweet, kind. She'd done a gap year in Florence, knew about photography, art. And clothes. She loved clothes. Her name was Kate," he wrote about Middleton.
He remembered having "a great time" with her as they laughed at Prince William's feline outfit for the costume party.
"I liked seeing Kate laugh. Better yet, I liked making her laugh. And I was quite good at it. My transparently silly side connected with her heavily disguised silly side," he wrote.
He continued, "Whenever I worried that Kate was going to be the one to take Willy from me, I consoled myself with thoughts of all our future laughing fits together, and I told myself how great everything would be when I had a serious girlfriend who could laugh along with us."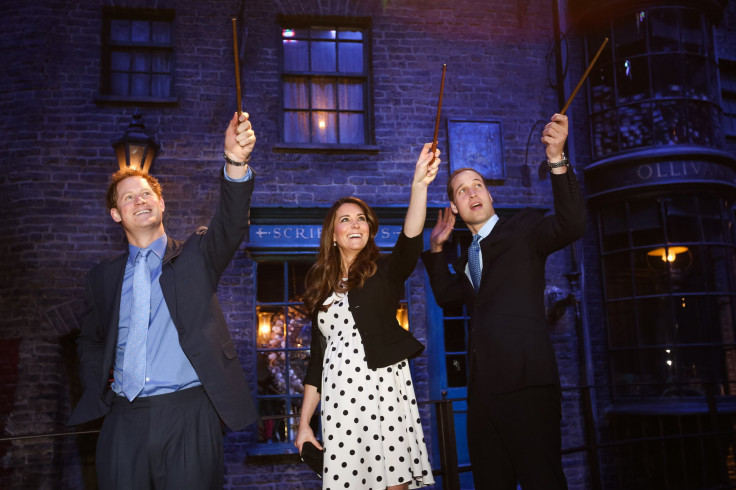 © Copyright IBTimes 2023. All rights reserved.