Twitter Reacts To Prince Harry, Prince William 'Sibling Rivalry': 'That's Normal'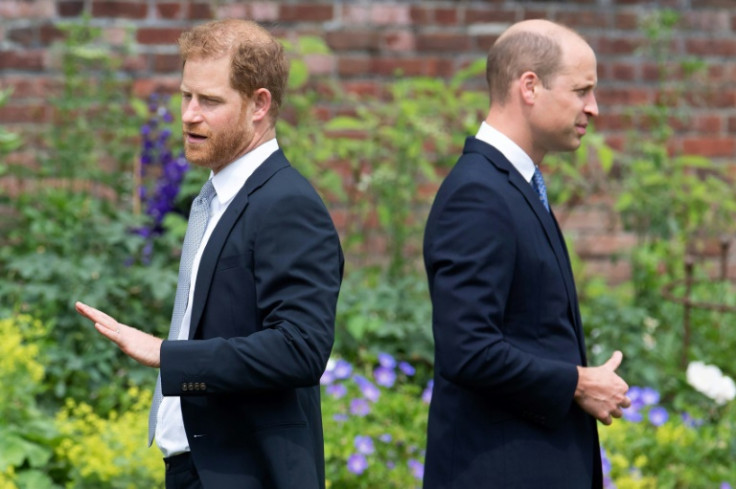 KEY POINTS
Prince Harry opened up about Prince William in his interview with Anderson Cooper for "60 Minutes"
The Duke of Sussex said he was hurt when his brother told him to pretend they don't know each other in school
Twitter users have mixed opinions about Prince Harry's revelations
Prince Harry opened up about his childhood "sibling rivalry" with Prince William in his interview with Anderson Cooper for "60 Minutes."
During the sit-down, which aired Sunday, Cooper read an extract from Prince Harry's upcoming memoir, "Spare," in which he talked about Prince William's "alarming baldness" and how his older brother's resemblance to their mother Princess Diana was fading with time.
The journalist commented that Harry's words were "pretty cutting," but the Duke of Sussex said that he didn't intend to be hurtful and that he and his brother love each other.
"None of the thing I have written, anything I've included, was ever intended to hurt my family," Prince Harry explained. "But it does give a full picture of the situation as we were growing up and also squashes this idea that somehow my wife was the one that destroyed the relationship between these two brothers."
Cooper noted that the media portrayed Prince Harry and Prince William to be loving brothers growing up, but that the Duke of Sussex's book gave the impression that they lived separate lives following their mother's death, even when they were going to the same school in their teens.
"Sibling rivalry," Prince Harry told Cooper.
He went on to claim that William told him to "pretend we don't know each other" while they were in high school, which Harry said "hurt" him at the time.
"I couldn't make sense of it," Harry told Cooper. "I was like, 'What do you mean? We're now at the same school. Like, I haven't seen you for ages, now we get to hang out together.' He's like, 'No, no, no, when we're at school we don't know each other.' And I took that personally."
"Like, we had a very similar traumatic experience, and then we-- we dealt with it two very different ways," added Prince Harry, who was 12 when Princess Diana was killed in a car crash in 1997. Prince William was 15 at the time.
Prince Harry's revelations received mixed responses from Twitter users. Some said this was common behavior in many sibling relationships and was not a big deal.
"This is quite common among siblings in school. Being associated with younger kids is not cool. Harry at 38 needs to develop some adult perspective," one commented.
"That made me laugh because my daughters went to the same school and my eldest daughter would tell the younger that at school they don't know each other. That is normal behavior with siblings," one mom added.
"This is really embarrassing that you're trying to make this news @60Minutes. Legit (sic) almost every sibling relationship experienced this as teenagers," another wrote.
"I remember saying the same thing to my sister when she came to my school. Harry must be such a delicate little flower," a fourth person commented.
"We have a great laugh about it now. And the spats we had. The names we called each other were hilarious. All kids were like that in my day," a fifth user claimed.
But some netizens sympathized with Prince Harry. For them, what Prince William did was unkind.
"My older brother would look for me when we were in school together so that he could watch out for me. I see William had a different definition of being a big brother. If he wouldn't look out for his own brother, what kind of king will he be to Commonwealth citizens?" one Twitter user commented.
"I'm really shocked at all the people saying it's a normal sibling thing. Like why would you not want to be around your sibling? Even if you're older and hang out with a different crowd, you'd still want to be a part of their school life, especially at boarding school!" another person added.
"I feel so sorry for the people in these comments touting this as normal or acceptable behavior. My Mom and Dad would have had a fit if I had treated my siblings so horribly," a third person said.
"Harry inherited his mom's empathy and caring. It doesn't look like William did. He seems as cold as Charles," a fourth person opined.
"Actually it's not [normal], and I feel sorry for those who fool themselves into thinking it is. Not all siblings are unloving," another user wrote.
Prince Harry made several other bombshell claims about the royal family in his book, including that Prince William allegedly attacked him physically in 2019 during an argument over Harry's wife, Meghan Markle. He also claimed that Prince William and Kate Middleton encouraged him to wear a Nazi costume to a party in 2005.
"Spare" will hit shelves Tuesday.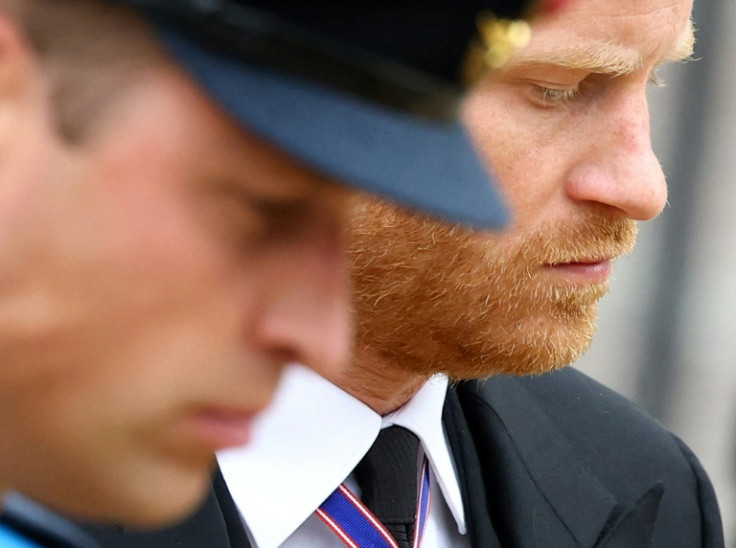 © Copyright IBTimes 2023. All rights reserved.