Is Kate Middleton Pregnant? Odds Baby No. 4 Announcement Coming 'Soon' Examined
She has been rumored multiple times to be pregnant with her fourth child, and now, following a fresh onslaught of rumors, the odds that Kate Middleton could soon announce she's expecting her fourth child with Prince William have once again been slashed.
According to Express UK, betting agency Ladbrokes had dramatically increased the odds that Middleton, 37, would be giving birth to a fourth child by the end of 2020 to 1/2, after a new bevy of rumors started up. The agency also refused to count Meghan Markle announcing a second pregnancy out, revealing her odds of having another baby within the year are at 4/7.
"There'll be plenty for royalists to sink their teeth into next year if the latest odds are anything to go by, with a royal wedding and two babies potentially on the way," spokesman Alex Apati told the publication.
The increase in odds comes shortly after new rumors emerged that Middleton might be pregnant following her appearance to send her two eldest children, Prince George and Princess Charlotte, back to school. According to royal expert Aranzazu Santos Lopez, there are two clues from that day which suggested that the Duchess of Cambridge might be pregnant and will make an announcement regarding that soon enough.
"I have two clues that make me think Kate is pregnant. We would love to see that confirmed," she previously told Aqui Hay Madroño. "What are those clues? Look at the recent images of the return to school day. Look at Kate's hair. It has a different air. Highlights or new color, we don't know yet, but it's lighter, like a dark blonde. Every time the Duchess of Cambridge changes her look, she announces that she is pregnant within a few days."
Santos Lopez went on to also reveal her second clue, which involved the Duchess' calendar of events.
"And I have another clue. Kate's agenda is locked. She will take time off, which could mean she is pregnant, considering that her previous pregnancies have been complicated," she said. "We have to wait, but we would certainly love to confirm that she is pregnant again."
These new claims come on the heels of a report that stated the royal couple also decided to buck tradition with their latest pregnancy, opting to learn the baby's sex before it was born.
It's also been noted that at least for right now, Middleton has not shirked away from her royal duties and has been keeping up with appearances—including sailing in the King's Cup Regatta last month. In the past, her bouts of hyperemesis gravidarum forced her to shy away from her duties and announce her pregnancies earlier than expected.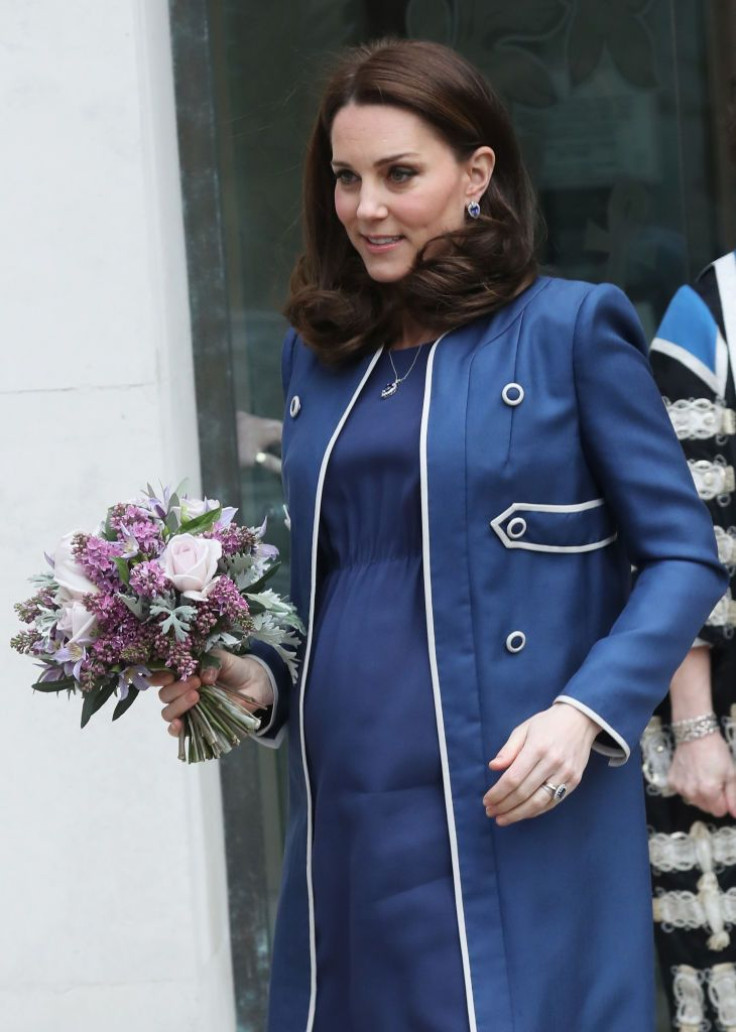 © Copyright IBTimes 2023. All rights reserved.