Is Kate Middleton Pregnant? 'Two Clues' Suggest Duchess Will Announce Fourth Baby
Although Prince William and Kate Middleton appear to have the perfect family, a royal expert believes the couple is planning to announce the Duchess of Cambridge is pregnant with her fourth baby.
William and Kate are currently parents to Prince George, Princess Charlotte and Prince Louis. Although the couple has not shared plans to expand their family, Aranzazu Santos López believes she has found two clues that suggest Kate is pregnant again.
The royal expert told Aquí Hay Madroño that Kate's new look during Charlotte's first day of school was a clue that supported her pregnancy theory. "I have two clues that make me think Kate is pregnant. We would love to see that confirmed," she said.
"What are those clues? Look at these recent images of the return to school day. Look at Kate's hair. It has a different air. Highlights or new color, we don't know yet, but it's lighter, like a dark blonde. Every time the Duchess of Cambridge changes her look, she announces that she is pregnant within a few days."
Santos López also believes Kate's schedule is another sign that the Duchess could be pregnant again.
"And I have another clue. Kate's agenda is locked. She will take time off, which could mean she is pregnant, considering that her previous pregnancies have been complicated," the commentator said.
"We have to wait, but we would certainly love to confirm that she is pregnant again," she continued.
During her last three pregnancies, Kate was forced to announced her baby news earlier than expected because she suffered from hyperemesis gravidarum, a severe form of morning sickness.
Despite pregnancy rumors, Prince William and Kate have not addressed reports claiming the Duchess of Cambridge is pregnant with her fourth child.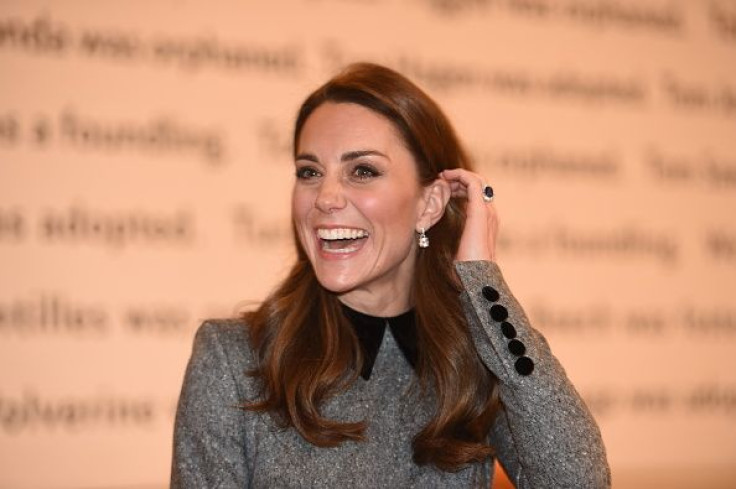 © Copyright IBTimes 2023. All rights reserved.