Kate Middleton, Prince William Allegedly Want Baby No. 4 To Fix Their Strained Marriage
Kate Middleton and Prince William have been plagued with several rumors since they were first linked to each other while attending St. Andrews University in Scotland. The pair shared a house along with two other friends in their younger years. Kate and Prince William, then, tied the knot in April 2011.
Earlier this year, the older brother of Prince Harry, allegedly, cheated on his wife with Rose Hanbury. Giles Coren, who is a well-connected member of the British media, wrote on Twitter that Prince William and Kate Middleton's close pal had an affair and royal fans have been speculating about the possibility that this could end up in a divorce. The said tweet has since been deleted.
Kate, allegedly, told Prince William to kick Rose and husband David Cholmondeley from the Royal circle. It was even claimed that the Duchess of Cambridge ended her friendship with Rose for good after learning about the cheating scandal. To rekindle their romance, Kate Middleton and Prince William are, reportedly, considering having a fourth baby.
Rumors have it that Kate has been keeping mum about her fourth pregnancy even if she is near the end of her first trimester already. Sources have it that the Duchess and Prince William are excited to add another member of their brood even after Kate failed to conceive many times over. At the moment, they share three kids – Prince George, 5, Princess Charlotte, 4, and Prince Louis, 1.
In October, Us Weekly shared that the Royal family is likely to welcome another bundle of joy after a Royal insider claimed that Kate wants to have a new baby with Prince William. The couple, despite their hectic schedules, reportedly, tries to be around their three children as they "hate leaving the kids" alone.
However, during her trip to Northern Ireland earlier this year, Kate Middleton hinted that she is not expecting at all. The mom of three, reportedly, said "Prince William would be a little worried" when asked if they are considering having another baby now. This, according to reports, clearly hinted that George, Charlotte and Louis are enough for the future ruler of the British Monarchy.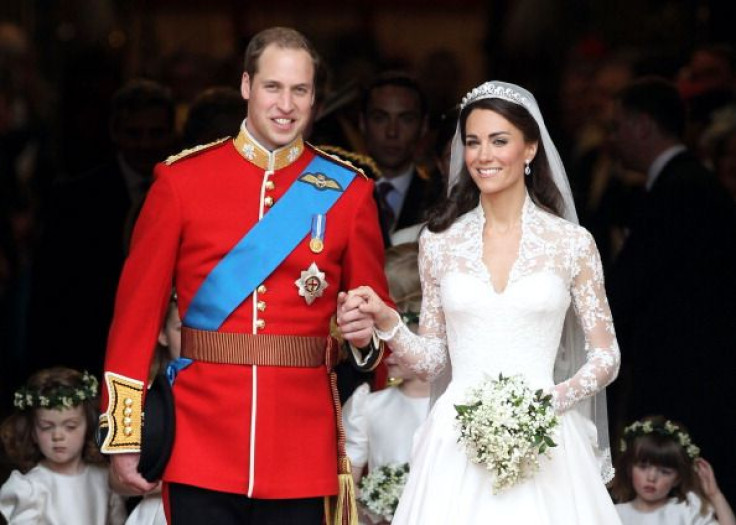 © Copyright IBTimes 2023. All rights reserved.