Kate Middleton, Prince William Have A Crazy Birthing Plan For Third Child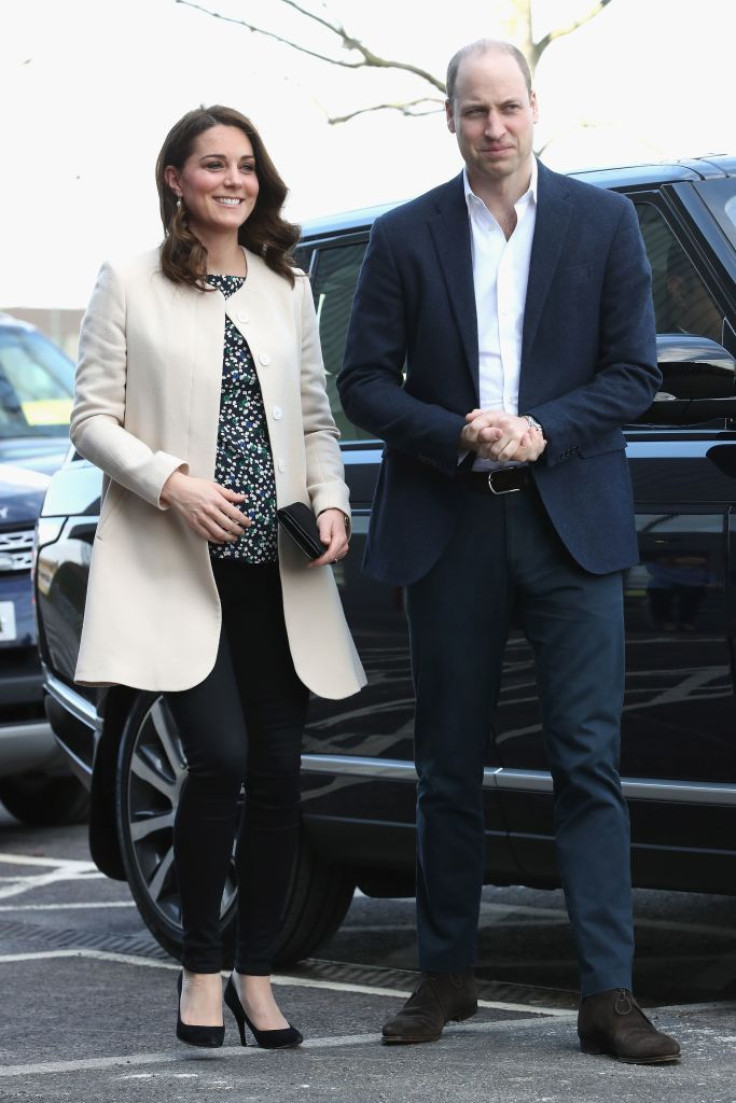 Kate Middleton and Prince William are more than ready for the arrival of their third child. The royal couple reportedly planned the birth of baby no. 3 down to the "tiniest detail" to make the process as smooth as possible.
A source told Us Weekly that a luxe maternity suite in the Lindo Wing of London's St. Mary's Hospital, where the Duchess of Cambridge will give birth to her third child on April 23, has been under lockdown since March and undergoes regular sweeps from security. The maternity ward, where suites may cost as much as $9,650 a day, was also where Middleton stayed when she delivered Prince George and Princess Charlotte in 2013 and 2015, respectively.
"Security does regular sweeps of the room, then it's resealed each time with tamper-proof tape. It's a high-security operation. Even the crawl space above the room is checked regularly," the insider told the outlet in their latest issue.
"Everything is planned down to the tiniest detail," the royal source added.
Middleton and Prince William apparently have a Kensington Palace "baby team," which includes her mother, Carole Middleton. Their role is apparently to make sure all aspects of the baby's welcome is being addressed.
"[The group] is dedicated to making sure everything is ready, from media plans to security to hospital arrangements. There's a backup plan for everything," the insider explained.
However, they are apparently hoping that they will only need their original plan, which is scheduled down to the minute. The source said the moment Middleton goes into labor, she and her husband will be driven from Kensington Palace to St. Mary's.
"The hospital will get only five minutes' notice ahead of Kate's arrival," said the insider, noting that the tight schedule is designed "to prevent anyone being tipped off that she'll be leaving home."
"And because everything is organized so precisely, the hospital can handle such short notice," the source added.
Carole, meanwhile, will be on her way from her Bucklebury home to go on grandparent duty with 4-year-old Prince George and 2-year-old Princess Charlotte.
"She's visited Kensington Palace a number of times over the past few weeks. Alongside William, she's been so supportive and helpful," the source said of Kate's mother.
When Middleton gives birth to baby no. 3, who will be fifth in line to the throne, the family apparently plans to bring the new royal home to Apartment 1A in Kensington Palace as soon as possible. This will, however, depend on how well Middleton is feeling.
"Depending on how Kate feels, it's hoped she can return home the same day or the following morning," the insider shared.
Royal tradition then dictates that an official letter stating the baby 's birth date and time, sex and weight be posted on an easel outside Buckingham Palace, Harper's Bazaar noted. For the rest of the world, the palace will announce the birth via social media.
What do you think of Prince William and Middleton's birthing plan? Share your thoughts in the comments below!
© Copyright IBTimes 2023. All rights reserved.