Kate Middleton, Prince William Receive Job Offer Following Visit To Coventry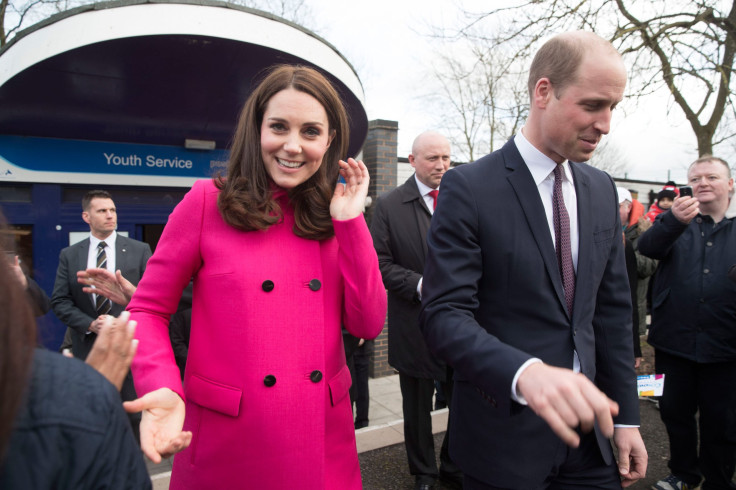 Kate Middleton and Prince William impressed the crowd at their most recent royal engagement together.
On Tuesday, the Duke and Duchess of Cambridge joined forces when they visited Coventry. During their visit, Prince William and Middleton met with the teens and interviewed them. Many find the couple so adept in conversing with the youth that the CEO of the organization wanted to work with them.
"They were incredibly approachable and very well engaged – so much so I might even send them an application form for a job at the organization," Rashid Bhayat, Positive Youth Foundation's CEO, told People. "They were brilliant with the young people. They would be great to come and join us."
According to Bhayat, the questions that Prince William and Middleton asked were relevant and very relatable to the young people. He also commended the duke and duchess for being "exceptional at breaking down barriers in the young people."
Susie Murphy, development officer, sat with Middleton around the table when the duchess asked a kid who referred to the charity as a family. "'Is family something you missed out on?' The answer was, 'I have family, but they don't always necessarily get me. So if I have a problem, or want to find out something this is the place I come to,'" Murphy recalled.
"That's such a personal question and she wasn't scared to ask it. But why not ask those questions – that's fantastic. In response she got the answer she needed to formulate what is going on," Murphy added. "Their questions were so insightful, so forward-thinking. You can tell that their questions were looking at 10, 20 years ahead in the country."
On the same outing, Middleton also helped a young boy. The royal mom of two approached one of the students who looked pale after standing for three hours in the cold to wait for their arrival. She also handed him a brown paper in case he got sick.
A day after their visit to Coventry, Middleton went to Bond Primary School in Mitcham where she played tennis with the kids. On the said outing, the Duchess of Cambridge admitted that she was sporty when she was younger but not as much after welcoming Prince George and Princess Charlotte.
"A big thank you from me as well because I've loved playing with you all - it's so energetic and exciting to be part of it, so well done for all the hard work," Middleton said. "And I love tennis. I think it's a great sport, I was really sporty when I was little, less so now that I've got lots of babies."
© Copyright IBTimes 2023. All rights reserved.