Kate Middleton, Prince William's Surprising Routine With Kids Princess George, Princess Charlotte
Kate Middleton and Prince William have this surprising routine with their kids and it's far from the people's expectations.
The Duke and Duchess of Cambridge are already parents to three adorable kids Prince George, Princess Charlotte and Prince Louis. The royal family members have nannies, chefs, chauffeurs and household staff. However, Prince William and Middleton make it a habit to be hands-on parents to their brood.
The Cambridge family's morning routine is very different from what the public would expect from them. Prince William and Middleton usually take their children to school themselves.
Princess Charlotte and Prince Louis will be both attending Thomas's Battersea when they are back to school. However, prior to that, Princess Charlotte attended Willcocks Nursery and Prince George went to Thomas's Battersea.
Princess Charlotte' school is near the palace while Prince George's is half an hour away. One of them would walk their daughter to school while the other one would drive their son.
When it isn't school day, Prince William and Middleton still keep their routine with their kids by doing some chores at home. Middleton revealed that they enjoy cooking family meals. Prince George and Princess Charlotte love helping her out in the kitchen.
"She was telling us how much her children love cooking and how they cook for her. They made cheesy pasta the other day. One stirs the flour, one puts the milk and butter in. And they make salads and stuff," a source said.
Middleton was last seen with her three kids earlier this month when they watched Prince William's charity polo match against Prince Harry. Meghan Markle was also in attendance. The first-time mom also brought her baby, Archie, to cheer on the Duke of Sussex.
According to body language expert Judi James, Middleton looked happy and relaxed on the said outing. Meanwhile, Markle was anxious while holding her son and waiting for Prince Harry to finish the game.
Prince William and Middleton just flew to Mustique to spend their summer holidays with the kids. It's Prince George and Princess Charlotte's term break and at this time of the year, the Duke and Duchess of Cambridge usually take a break from their royal duties to be with their children.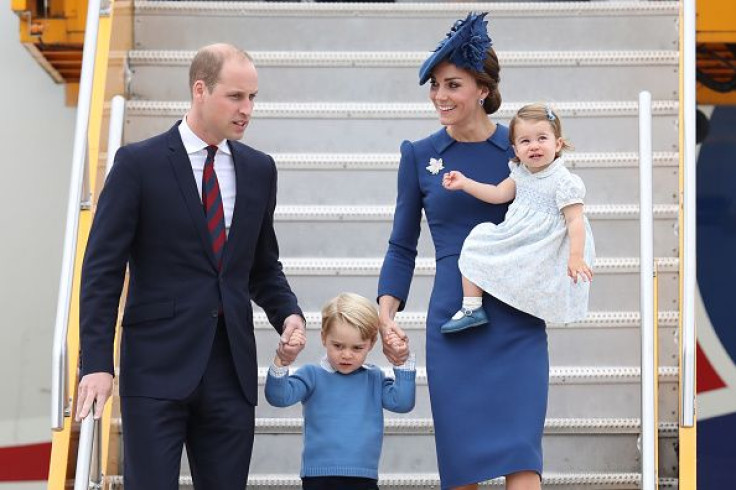 © Copyright IBTimes 2023. All rights reserved.