Kate Middleton And Queen Elizabeth's Feuds Over The Years Revisited
Since it was announced in 2010 that Kate Middleton, now Catherine, Duchess of Cambridge, would be joining Britain's royal family, the media has consistently pitted her against HRH Queen Elizabeth II. Let us take a look at which feud rumors have been proven false over the years.
In August 2014, one year after the queen's grandson Prince William and Catherine welcome their first son, Prince George, Life & Style Magazine claimed the Duchess, now 36, was feuding with the now 92-year-old monarch over plans to break royal tradition and move their young family out of Kensington Palace in London. "The queen is furious … It's a huge slap in the face for her," a source said at the time.
One month later, following the announcement Catherine was expecting baby No. 2 (the future Princess Charlotte) and was suffering from an acute form of morning sickness as a result, the magazine reported that the Queen had "bullied" the expectant Duchess to return to her royal duties.
"The Queen has been unimpressed at the amount of official business Kate has missed out on. She feels enough is enough, duty comes first and it was time for Kate to step up to the plate," an insider said.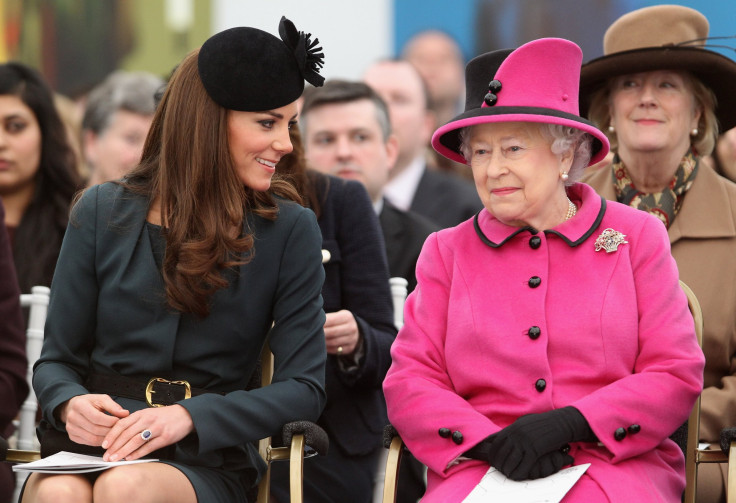 The magazine continued to claim the two had hit another rough patch over the holidays. This time, the tabloid reported Kate upset her in-law by breaking protocol and inviting her family to spend time with them at Anmer Hall and St. Mary Magdalene Church on Christmas Day. Rumors stated Kate and William changed their usual plans of visiting Sandringham Estate after the Queen allegedly refused to accommodate the non-royals.
Kate's family continued to upset the Queen, according to Life & Style, when in early 2015 Kate's brother, James Middleton, complained to The Young Director Magazine that being a sibling to a royal can be "frustrating."
"She is furious. Queen Elizabeth is the one who is frustrated with how the Middletons seem to moan about the royals all the time. She thinks its tacky," an insider shared. "The Queen feels angry and let down."
When a report surfaced in March 2015 stating that Kate was fearful Queen Elizabeth II may be spying on her, Gossip Cop shot it down. After L&S reported Kate was "terrified" the monarch was planting "spies" among her staff to "spill her secrets," a source told the debunking website that the rumor was "ridiculous.'
Gossip Cop continued to deny the tabloid's rumors in February 2016 after a report claimed Kate and the Queen reignited their feud. The magazine said the monarch was "angry" over Kate's supposed "out-of-control diva" behavior and spending habits that were said to be causing "friction."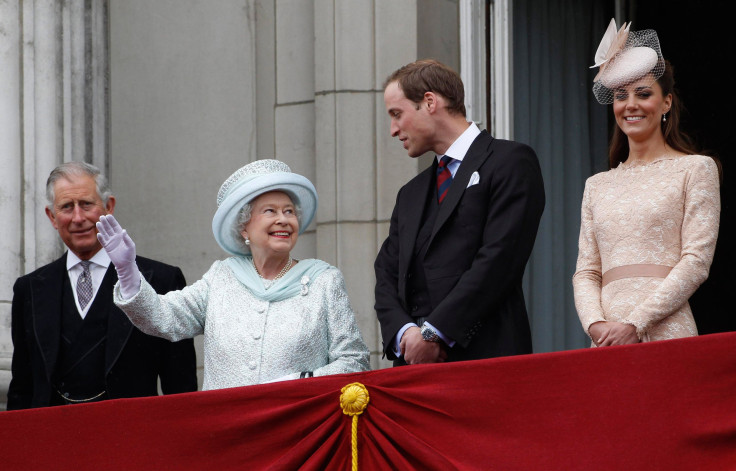 In October 2017, it became news once again that the Queen and Kate were supposedly butting heads, this time over Kate's alleged desire to lessen her royal duties in favor of mothering her then two children. Prince William was said to have also defended his wife during the ordeal. A "royal source" quickly cleared up the allegations though, saying there was no "major fight" over Middleton's role in the royal clan.
Things only intensified last fall when it became known that Meghan Markle would be joining the British royal family, marrying Prince William's brother, Prince Harry. Celebrity Dirty Laundry stirred up rumors the following month by insinuating that the Queen "might favor Meghan over Kate simply because she's seen evidence of the young Hollywood actresses' strong work ethic." A palace source deemed the rumor as "rubbish."
While a body language expert told Express that Middleton appeared "like friends and almost equals" with the Queen since their first 2012 appearance, that didn't stop feud speculation. Two months later, a journalist for Express wrote that the Queen sees Middleton as "an ordinary middle-class girl with no background in royalty or aristocracy."
While royal sources have time and time again claimed feud rumors are just that, Catherine was noticeably absent from most of the Queen's new documentary, "Queen of the World." The Duchess, however, had good reason not to be heavily featured in the project. People Magazine reported that Kate wasn't shown much in the film because a large portion of filming took place while she was on maternity leave for her third son, Prince Louis.
While their relationship has always been plagued by feud rumors, it's hard to ignore the happy time the two royal family members have shared over the years. Relive Kate Middleton and Queen Elizabeth II's best moments here.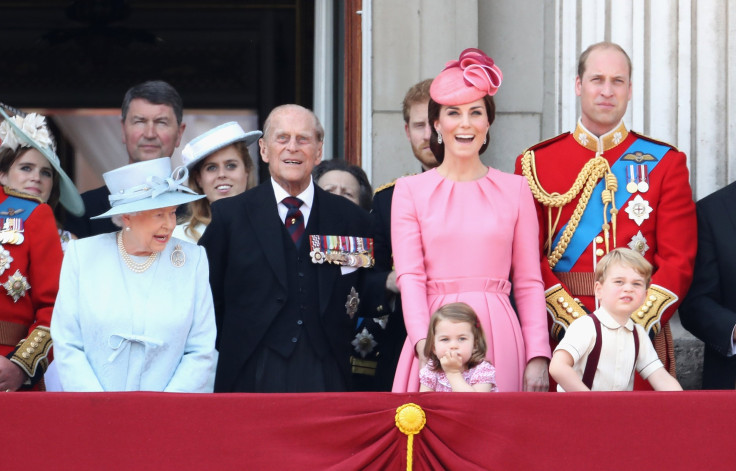 © Copyright IBTimes 2023. All rights reserved.